Slater Young apologizes for saying it's 'normal' for men to fantasize women
Photo | Slater Young (Instagram)
After his provocative statement deeming it "normal" for men to have sexual fantasies about women, television personality Slater Young has admitted to his fault and asked for forgiveness.
On May 8, Young sparked online outrage following his answer to an anonymous question during an episode of his podcast. A listener shared her worries about debating with her boyfriend after discovering he was "fantasizing" about other women in a group chat with friends. When asked if it's alright to feel this way, Young's response earned him backlash from many.
The Pinoy Big Brother alumni commented, "It's just a matter of fact that there are many other women more attractive than you or just as attractive as you."
"Those group [chats] that send photos of girls and fantasizing it, it's normal," he said. "Syempre, as part of that group, sakyan mo lang. Wala, hindi mo naman gusto talaga."
As a result, several netizens called out Young and his "twisted mindset." The discussion also led to raising concerns on the issues of objectifying women and sexual harassment.
Slater Young apologizes for controversial remark on fantasizing women
Young dealt with the topic on a separate podcast on Monday with her wife, Kryz Uy. The former confessed that it took him some time to realize his mistakes before regret finally set in.
"It's been a hard [and] an eye-opening few days. Sometimes, you think you did something okay, and it takes a little while to sink in na mali pala talaga. Now, giving it more context and perspective, parang nahiya ako of the things that I've said," the 39-year-old noted.
Young continued and shared that he read through comments on the issue to understand the problem. He then learned the gravity of normalizing the objectification of women, which he emphasized as being the last thing in his mind.
He voiced, "I should have set a better example. I should have called it out na yes, it happens– but this isn't okay. We should hold ourselves to a higher standard. [Iyon] 'yung pinakamalaki kong learning, a big eye-opener for me. I truly, truly do apologize in my heart of hearts."
Moreover, Young emphasized that while his statements had negative repercussions, he was firmly against objectifying women. He stressed that reading articles regarding the controversy does not make him angry but ashamed.
"This is not me, and I wish I could take it back. I just want to put this out there that I really do apologize. I need a little bit more time to reflect."
Meanwhile, netizens expressed mixed reception of Slater Young's apology.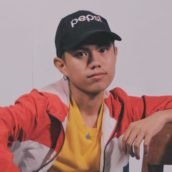 Renzneil Robles
Renzo is an introvert who prefers to do things at his own pace. Unlike most writers, he reads lazily. Watching Korean dramas at night is his constant source of comfort. Although oftentimes commended for being outspoken, he speaks better through writing than with his words.