Men in makeup was not just unusual here in the Philippines but it was looked down upon. Nevertheless, barenbliss can see the drastic change and is still progressively improving throughout the years.
From Vice Ganda; Bretman Rock and Paolo Ballesteros, these are just some of the powerful Filipino names in the makeup industry that inspire others to explore and be themselves. But why do some men still have issues experimenting with make up even if they want to? Some men are having difficulties finding the right product that caters to their needs.
There exists a stigma wherein people believe that only queer men wear make up. This results in certain men wanting a more natural finish when it comes to make up. The perfect products to achieve that natural "no makeup-makeup look" as well as the "ready to go easy application" is hard to come by in the Filipino market. 
Makeup culture in Korea
In Korea, makeup is a beauty staple not only for women but also for men. For this reason, you will see the difference between Filipino and Korean culture. barenbliss, a Korean cosmetic brand was introduced to the Filipino market. One of its goals is to provide high-quality, easy-to-use cosmetics for all. Their complexion; lip and other makeup products enhance one's natural beauty are marketed not only to women but to men.
barenbliss introduces the skincare-infused True Beauty Inside Cushion. This high-coverage and sun-protecting cushion – that is also waterproof and sweatproof – can maintain that flawless matte finish for up to 24 hours upon application without that heavy and cakey feeling. If you're always on the go, then it's your lucky day! This cushion is perfect for travel and touch ups.
With this, barenbliss opens doors for makeup beginners men who want to enhance their natural beauty. Be it men, women or anything in between, barenbliss makeup does give you that flawless finish with a boost of confidence!
About barenbliss
Barenbliss (벨 엔드 빌리스), shortened as BNB, is a fun and joyful K-beauty brand designed for global youth, created by Korean Makeup Artist Jina Kim (김진아). Since its launch in South Korea, the brand has gained beauty editor's award from Beauty+ and editor's recommendations from GlowPick, Allure, based on its high-performance and attractive design.
Going from "beauty in-joy" and the brand's unique "B+N+B" Philosophy with Bare essentials, No harm, and Bliss moments, we are committed to create epic enjoyable and pay-off products. Complete your real Korean girl's look and go where your heartbeats.
Were to find us:
Shopee Mall ; LazMall ; TikTok Shop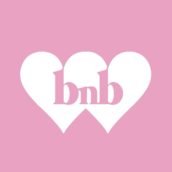 BNB Team
𝒃𝒂𝒓𝒆𝒏𝒃𝒍𝒊𝒔𝒔 (bnb) Beauty Lab was founded by the best scientist to create innovative products. Based on its scientific and pure formula, barenbliss combines natural and scientific ingredients, it removes all harmful ingredients and created the pure 𝑩+𝑵+𝑩 formula to create a new lifestyle that is suitable for all skin types, making this brand a makeup and skincare hybrid.