A lot of Tiktok Influencers and Beauty bloggers cannot get over with their excitement when barenbliss officially announced through their recent article that finally one of their most renowned product in Korea and Indonesia is finally launching in the Philippines. Today, the long wait is over because finally the Peach Makes Perfect Collection Lip Tint is already here. In line with this new arrival, barenbliss shoot their September Beauty Campaign that has something to do with their most awaited lip tint collection. The campaign encapsulates the K-beauty prototype that the brand represents itself.
A Virtual Story-telling
The lip products will find a home in a new beauty-specific store-in-store concept with dainty packaging and sleek shades that best represents a woman who embodies strength, grit, and sophistication. This new campaign of barenbliss, on the other hand is all about the pureness and simplicity that barenbliss best stands for. Moreover, it has something to do with versatility of the newly launch lip tint because as what the barenbliss team, conveyed, "Through this photoshoot campaign we want our consumers to see these images as a representation of versatility. Regardless of your personal style and place you always go on a daily basis, there's always a perfect shade that best suits you." The main goal of the campaign is to tell a story about aspirations not just in terms of beauty but life in general.
Dress Smarter with Peach Makes Perfect Lip Tint
Peach Makes Perfect Lip Tint Collection comes with six different shades: Paradise Found, Pretty Please, Take Change, Never Settle, Good Vibes, and Brave Enough. For people who always on their day time smart casual, you can choose from any of these collection. Depending on the clothes you wear, this lip tint collection has your back. For this layout, it represents the people who is achieving their wildest dreams in life. They are confident but not cocky.
Just Be Casual with Peach Makes Perfect Collection
If you just want to be carefree and comfortable with what you wear, it's just okay. But don't forget that a good lip tint can really make a difference to what you look. So no matter how casual your outfit would be for as long as you got the right shade, then everything will look fine.
You'll Never Go Wrong at Midnight Getaway with Peach Makes Perfect
So it's weekend, and after how many days of being at work, you and your friends have decided to spent the weekend through a midnight party gala. One of the three layouts of barenbliss's campaign is all about a story of one's midnight: spending it fiercely but not aggressive. Sultry but with reservation.
See Also
WHAT MAKES PEACH PERFECT COLLECTION, PERFECT?
Through these shades, beauty enthusiast will be having a varied array of choices. That's why, whoever wants a classic, softer makeup look can find their lip tint product interesting. And to somebody that's more experimental can find the shades they need to create that, too. For barenbliss, visual storytelling significantly urges the desirability of anybody to see the effect of the products on real people.
The Philippine based, Brand Director of barenbliss; Ms. Hailey Pan only have one goal for this new launch, and that is to make the barenbliss Peach Makes Perfect Lip tint as the number one Lip product in the Philippine Beauty Market, continuing the legacy of this product that first set foot in some South East Asian Countries, like South Korea and Indonesia. Through this campaign, attaining your K-beauty glow is already just a one swipe away with barenbliss's Peach Makes Perfect Lip Tint Collection.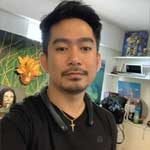 Josh Austria
Aside from being a businessman, Josh Austria has been working in PR and media industry for more more than a decade. From his years of experience as the Marketing and Advertising Head of Village Pipol Magazine, he has built strong relationships with creative people, brands, and organizations.