In terms of beauty, nothing is more quintessential than having good lip products. Lipsticks, lip mattes, lip tints, name it. These aren't just typical products that you choose to wear, rather these are the perennial symbol of feminity, power, and sophistication. The transformative swipe of any particular lip product can definitely exude confidence. Despite the scale of options you can choose from, here are the four things you should expect from the newly launched Peach Makes Perfect Lip Tint of barenbliss this September.
1. Sophisticated Shades
Getting the tease of being a Korean Beauty product, Peach Makes Perfect Collection comes in six different shades: Paradise Found, Pretty Please, Take Change. Never Settle, Good Vibes, and Brave Enough.
2. This is an Award Winning and Well- Recognized Collection
Beauty Editors from various mainstream magazines like VOGUE Korea considered this lip tint as the most recommended item from BNB. Beautynesia Magazine on the other hand, dubbed it "The Best Korean Lip Tint" in Indonesia.
3. It's Long Lasting
Who wouldn't want a lip tint that's very long-lasting? The Peach Makes Perfect Lip Tint Collections were formulated to last up to 24 hours. So, you no longer have to worry about reapplying after you eat or even drink.
4. Quality
As the adage goes: Never settle for less. It may sound so cliche, but whatever angle you view this one, it's definitely true. That's why when it comes to beauty products, you should always be reminded of this saying. Never settle for less, turn and learn the ingredients. With that being said, know if it's a quality product that can make you feel, "Oh this lip tint is worth the splurge!"
READ A SIMILAR ARTICLE HERE
PURCHASE THIS ITEM IN SHOPEE: barenbliss Shopee
Stay updated on all the latest promos by simply liking and following barenbliss on Instagram. You can also visit their website to know and learn more about the brand and the products.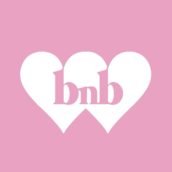 BNB Team
𝒃𝒂𝒓𝒆𝒏𝒃𝒍𝒊𝒔𝒔 (bnb) Beauty Lab was founded by the best scientist to create innovative products. Based on its scientific and pure formula, barenbliss combines natural and scientific ingredients, it removes all harmful ingredients and created the pure 𝑩+𝑵+𝑩 formula to create a new lifestyle that is suitable for all skin types, making this brand a makeup and skincare hybrid.