5 Mistakes You Should Try to Avoid When Booking a Hotel Online
One of the main advantages of booking a hotel online is its convenience. With one quick search, your web browser will present you with a list of names of hotels at your chosen destination. It saves you the hassle of going to the hotel's location to book a room yourself. You can also pay for your room online, making the entire booking process much simpler. Booking a hotel online is quick and easy. However, you can still make mistakes that can ruin your online booking experience. 
Whether you're browsing through the different hotels in Pasay or checking out budget hotels along EDSA, here are 5 online booking mistakes you should try to avoid, so you can enjoy your stay at the hotel.
Not Considering What's Included in the Package
Spotting a cheap room at a good hotel seems like a great deal. But, before you complete your booking, you must first read what's included in the package. People who easily give in to their excitement make the mistake of not questioning why the price of a room is lower than expected. This often leads to disappointment as some of the things that they'd hoped for aren't included in the booking. 
Rooms that are priced more affordably often have certain conditions tied to them. It's possible that the booking doesn't include breakfast or toiletries. The room may also be located on a floor that's undergoing some repairs. So, the low price compensates for the construction noise.
Forgetting to read what's included in the package can also result in the booking becoming more expensive. A lot of hotels are charging mandatory fees for the use of their facilities and utilities. You might be surprised by the increased cost of the room during checkout. That's why, it's in your best interest to understand everything that's included in the package. This is so that you'll know exactly what you're getting and how much you're paying.
Booking a Non-Refundable Room
Non-refundable rooms are cheaper compared to standard-priced rooms, so some people choose to book non-refundable rooms to save some cash. However, it's unwise to book a non-refundable room. Because, if your travel plans change or get canceled, there's no way for you to get your money back. It's always safer to get a refundable room, so you won't lose any money when an emergency arises.
Booking the Wrong Hotel
With so many hotels having similar looking and sounding names, especially when they're from the same hotel chain, it's easy to book a room at the wrong hotel. A lot of travelers have made this mistake, but it can be easily avoided if you do your research. Before taking a look at the rooms, the first thing you want to do is to see where the hotel is located.
If you're on a large hotel chain's website, take a look at the site's URL. The city where the hotel is located should be included in the website's name. Hotel websites also typically have a drop-down menu that showcases the different locations of their hotels. If the city you're visiting is included in the list, simply click on it and you'll be sent to the right hotel website. You can also find the hotel's address by checking the about page or scrolling down to the bottom of the webpage. If you do any of these first, you can reduce your chances of booking at the wrong hotel.
Inputting the Wrong Check-In and Check-Out Details
Aside from booking at the wrong hotel, travelers also make the mistake of inputting the wrong check-in and check-out details. This could also be the result of their excitement. But, it's a mistake you want to avoid at all costs because it will ruin your travel plans. That's why, before you complete any transaction, it's smart to check your booking details several times before confirming the booking. This way, you can spot and correct any mistakes you've made before paying for your room. 
Refusing to Read Customer Reviews
One of the biggest mistakes you can commit when booking a hotel online is to forgo reading customer reviews. Yes, reading reviews may take some time out of your day. But, doing so will help you determine whether booking the hotel you're looking at is worth it or not. A lot of travelers love to leave honest reviews in hopes that their experience can help others with their online booking experience. If people leave a lot of good reviews and gave the hotel a high rating, then there's a good chance that you'll enjoy your stay at the hotel as well. However, if the reviews are filled with negative experiences and disgruntled guests, then it serves as a warning telling you that you're better off booking a room elsewhere.
Without a doubt, booking a hotel online has made the entire process faster and easier. However, if you're not careful in watching out for the abovementioned mistakes, then your online booking experience can become a stressful one. By familiarizing yourself with common pitfalls, you can avoid them at all costs and enjoy your trip with peace of mind.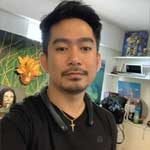 Josh Austria
Aside from being a businessman, Josh Austria has been working in PR and media industry for more more than a decade. From his years of experience as the Marketing and Advertising Head of Village Pipol Magazine, he has built strong relationships with creative people, brands, and organizations.