Your New Gym for Your New Year Fitness Goals  Stark Fitness' first ever fitness club in San Antonio
(From Left to Right: Mr Mark Sta. Ana, Ms. Isa Lim, Ms. Ms. Camille Elviña and Ms. Gigi Dela Vega)
As we recover from the pandemic and restrictions are being lifted, it is time that we also prioritize our health and wellness this coming new year. Go-to fitness clubs have become a necessity for people who want to achieve being fit and healthy. Stark Fitness is one of the fastest-growing health and fitness brands. It expands its service to provide a healthy fitness lifestyle for every Filipino. Now, they want to continue redefining people's perception that fitness is not difficult and attainable by opening Stark Fitness' first-ever fitness center.
Megaworld welcomes Stark Fitness
As a Cluster General Manager for Makati CBD Properties of Megaworld Lifestyle Malls, Mr. Mark Sta. Ana, with Ms. Camille Elviña (General Manager Makati CBD Properties), Ms. Gigi Dela Vega (Deputy General Manager Makati CBD), and his Megaworld Lifestyle Mall management team were on hand to welcome Stark Fitness Gym to one of its lifestyle mall in San Antonio Residence located at Malugay St. Gil Puyat Ave. Makati City.
Stark Fitness Gym grand opening
The brand new gym is situated on the 2nd Floor of San Antonio Mall along Buendia Ave. It opened its door last January 27, 2023. This grand opening event was attended by some of the well-known celebrities such as Max Collins, Jameson Blake, Winwyn Marquez, Michelle Vito, Pat Sugui, and Tyronne Tan, Kim Rodriguez. Also, model Kirst Viray and fitness influencers like Princess Legazpi, Dan of Fitness, Coach Legran, Coach Anton attends with them. Moreover, some of the media, both online and traditional, joined to the event. As the gym showcases its own premium and quality equipment, the guests also enjoy the amenities that the gym can offer. It offers the bungee fitness class and infra-red sauna to relax after their workout.
Getting into a workout routine doesn't have to be boring.
The luxurious club will be offering personal training sessions. Also, they offer some of the most unique fitness classes such as the Bungee Fitness/Fly Class. Currently, it is the only one open in the Philippines, where people can experience a low-intensity workout jumping and flying while suspended on a rope. Everyone can also enjoy the Pound. It is an exercise class with a rock-star flair that consists of drumming, cardio, and strength training. Enjoy access to elite personal trainers, Zumba, yoga, or HIIT STEP classes. And when signing up, a free training assessment is included to develop your action plan and attack fitness head-on.
From Passion to Career.
She shares her passion by opening its first brick and mortar store at SM Megamall. And now, she opens a fitness gym for Filipino people. As she shares on the gym grand opening event "after opening up our first showroom in megamall, we wanted to expand into a fitness center to truly encapsulate that our fitness equipment is premium and high quality, meant also for commercial gyms. We plan to create a community where "being fit" means being able to provide one's own life and well being. Stark Fitness gym will not only focus on fitness but also wellbeing and mental health. Supporting all sizes and gender. On the business side, we plan to open up more fitness centers in the coming months. Also, we plan to open up for franchising in the future."
Pre-selling continues…
Stark Fitness Gym at San Antonio Residences continues its pre-selling promo of Php 2199/month for the first 3 months*. It is inclusive of all the perks and classes that the gym offers until the end of February.
A Php 2199 for the first 3 months and Php 2500 for the following months, applicable for 1 yr contract. Save Php 9,303 for one year. Also, it has a one-time payment of Php 1500 for the access key.
For updates about the brand, visit Stark Fitness Facebook, Twitter, Instagram and TikTok accounts. The complete list of products is available on STARK Fitness website, Lazada and Shopee pages.
For updates about the brand, visit Stark Fitness San Antonio Gym Facebook, Instagram and TikTok accounts. More information on memberships is available on STARK Fitness website.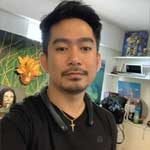 Josh Austria
Aside from being a businessman, Josh Austria has been working in PR and media industry for more more than a decade. From his years of experience as the Marketing and Advertising Head of Village Pipol Magazine, he has built strong relationships with creative people, brands, and organizations.