The United Nations Educational Scientific and Cultural Organization (UNESCO) holds a groundbreaking ceremony on April 14, 2021. Together with the Philippines' Department of Education (DepEd) and Korea International Cooperation Office (KOICA). They celebrated the start of the construction of the Girls Education Center (GEC).
UNESCO, KOICA, and DepEd Kicks Off Construction of Girls Education Center
Ambassador of the Republic of Korea to the Philippines Inchul Kim said:
"The Government of the Republic of Korea, through its development cooperation agency KOICA. Supports the enhancement of learning opportunities for young women in vulnerable communities around the world. In the Philippines, Korea is glad to partner with UNESCO to implement KOICA's project to provide alternative learning opportunities for girls out of school in Tacloban City. It's an area where the Korean government has been providing various other assistance. Including humanitarian and reconstruction assistance following Typhoon Yolanda in 2013."
"Better Life for Out-of-School Girls to Fight Against Poverty and Injustice in the Philippines"
KOICA funded the construction of the GEC which UNESCO implemented together with DepEd. It became a part of the "Better Life for Out-of-School Girls to Fight Against Poverty and Injustice in the Philippines" project. Launched in 2017, the project also aims to increase the passing rate among out-of-school girls in the Accreditation and Equivalency Test (A&E). This also improves ALS girl-learners and ALS mobile teachers skills and develops new teaching and learning materials.
Dr. Hans Dencker Thulstrup, Officer-in-Charge of UNESCO Jakarta, said in a statement:
"Placing importance on Alternative Learning System is all the more critical now in the face of the Covid-19 pandemic. This has further widened and put a spotlight on inequalities. As we continue to redefine the future of education, we have to continuously create ways to ensure that learners. Especially girls – who cannot commit to formal schooling due to various social, economic, geographic. And, even cultural factors, be given a chance to have access to a more flexible and appropriate alternative learning program. We hope the creation of an education center places focus on their current needs and circumstances will give them additional drive to keep on learning."
Envisioned as a prototype for a multi-functional ALS Learning Center for girls.
The facility will help address the infrastructure needs of the ALS program in the Eastern Visayas Region of the country. Once operational, the GEC will also cater to ALS girl learners' needs not only in the pilot areas of Palo and Tacloban City. But, it can also in the neighboring municipalities within the province of Leyte.
Dr. Ma. Gemma M. Ledesma, Regional Director of DepEd Regional Office VIII, said:
"We see this facility as one that has been needed for years. We are excited because we know for sure that this type of support will increase the motivation of our ALS learners to finish the program. And, we are thankful to UNESCO and KOICA for providing us an educational resource that enables us to apply innovation and best practices for the benefit of our ALS learners, especially the girls."
The plans and design of the Girls Education Center gained approval from the Philippines' Department of Education last year. And, UNESCO awarded the construction bid in March 2021 with an eight-month construction period. Features of the facility include a library, life-skills training room, exhibition gallery, kitchen-laboratory, wellness room, and ICT/math and science laboratories.
Last 5 January 2021, President Rodrigo Duterte signed Republic Act 11510, institutionalizing the Alternative Learning System in Basic Education. The law guarantees augmented support and increased access to opportunities for out-of-school children in special cases and adult learners, including indigenous peoples, to acquire basic and functional literacy and life skills and engage in a parallel pathway to complete basic education.
KOICA  Acting Country Representative Jaesang Hwang shared:
"The construction of the Girls Education Center is a great support to the vision of the Government of the Philippines to expand the ALS program, especially in communities with high poverty rates and in areas that are intensely affected by disasters. Through UNESCO, we promised to do our share in eradicating poverty by spearheading quality and inclusive education with special focus on gender equality. The construction of the GEC is one testament to the fulfillment of that promise."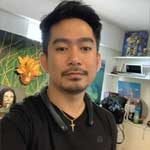 Josh Austria
Aside from being a businessman, Josh Austria has been working in PR and media industry for more more than a decade. From his years of experience as the Marketing and Advertising Head of Village Pipol Magazine, he has built strong relationships with creative people, brands, and organizations.