Top 10 Must-Have Editing Apps On Your Mobile Phones
When people think of editing, the first thing that comes to mind is its difficulty. They also think that a person needs to have an excellent skill level regarding specific editing tools and applications. Editing is indeed not an easy task and is too technical. However, various editing applications make it easier for everyone! There are different editing apps online.
If you are looking for the right app with outstanding quality, here are ten editing apps you should download on your phone!
Canva
Canva is one of the best and most useful apps you can download on your phone. It enables a non-professional editor to create professional-looking posters, images, PowerPoint presentations, cards, and logos! You must be creative and carefully select which photos or elements you want to include for the best results. Canva makes everything so simple that even a newbie can create stunning images!
PicsArt
You will not realize that PicsArt is a must-have app on your phone if you do not fully utilize its features and understand its uses. PicsArt is an application that can help you edit your photos by doing collages, adding layers, manipulating, adding text, removing and changing the background, making PNGs, and many other things! If Photoshop is the best editor one can install on a laptop, then PicsArt is the best editor one can have on a phone.
Remini
If you want to improve the quality of your photos, Remini is the best app for you! The feature it can offer its users is limited unless you pay a subscription fee to access its other features. Also, you can only edit a limited number of pictures daily if you do not have a subscription. In addition, to begin the process and to download your edited photos, you must watch advertisements.
Phonto
Phonto is the recommended app if you want to quickly add text to your photo. Its features are simple compared to other editing apps, and it also offers a variety of font styles. Furthermore, you can download different font styles you like by searching and downloading them in "dafont" on Google, then installing them on phonto afterward.
Adobe Lightroom
This app enhances photos by adding filters, manipulating them, and changing their lighting. If you want to give your photos a unique atmosphere and style, Lightroom is the best option. White balance, tone, lens correction, color grading, spot removal, filters, and many more are available editing tools.
Kinemaster
Kinemaster is one of the best video editing apps out there! It has a lot of features. Thus you can do a lot of things with it. It also lets you use greenscreen and add effects to your videos. Rotating, trimming, cutting, splitting, and reversing your videos are now made possible through this app. You can also add voiceovers, sound effects, music, and even a voice changer.
CapCut
This app is best for video editing, especially when you want to overlay a video or photo over another video. It is also highly recommended if you wish for a watermark-free video editor! CapCut is a popular app because of its simplicity while still being able to do its job. However, due to its high quality, it may consume too much storage space on your phone.
Snapseed
Snapseed is a free photo editing app! This app is a must-have for your phone, whether a beginner or a professional because it provides a wide range of photo filters and tools for editing or fixing photos. With just a single click, this app can drastically alter the appearance and atmosphere of your image
VSCO
VSCO is not only an editing app, but you can also share your photos here. Like other apps, VSCO lets you add filters to make your photos more artistic. This editing app has more features for taking quality photos than Instagram, which is why other editors prefer VSCO.
Pixlr
This app is ideal for photo editing, fine-tuning, and adding effects and includes various adjustment tools. Beginners will find Pixlr easy to use and pick up quickly, allowing you to start having fun with your images immediately. It also has overlays, stickers, a collage, and the ability to add layouts.
These apps are helpful, but you should also take time to get familiar and learn how the apps work. That way, you can fully utilize its features and be more creative with your edits! If you are already familiar with all of these, then it is excellent that you have already discovered some of the best editing apps available! That means you are now ready to post and showcase your astonishing photos on your social media account!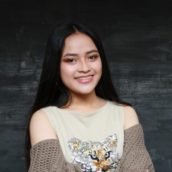 Eslyn Rose Ramos
She is an aspiring individual who loves to share her thoughts and feelings through writing. She aims to be able to make use of her knowledge and skill-sets to their full potential and, at the same time, acquire new learnings throughout her journey of self-growth and discovery.