TECNO's 'Movie Master' Camon 18 Series To Be Released In The Philippines Featuring A Stabilized Gimbal Camera and MediaTek's Helio G96 Chips
International smartphone brand, TECNO Mobile, just confirmed that it will feature MediaTek's Helio G96 chipset in its Camon 18 series.
The series will launch this October in the Philippines.
The new MediaTek Helio G96 chipset is ideal for powerful 4G smartphones designed for the mainstream market.
It has enhanced technology features that boost display and photography experiences.
Innovative techonologies
TECNO's Camon series was first launched in 2015 with a commitment to bring pioneering camera technologies to its consumers.
It has since grown to be one of the most popular camera phones in the Philippines after being introduced in the market.
The Helio G96 chipset will allow the TECNO Camon series to further enhance its position.
It provides cutting-edge display and photography capabilities.
Known as the premium brand from TRANSSION Holdings, TECNO dedicates itself to bringing innovative camera technologies and stylish designs.
Known for its photography feats, the Camon series has broken a Guinness World Record.
Also, it has previously collaborated with international partners like National Geographic.
Premium user experiences
MediaTek's latest chip offering, combined with TECNO's AI Vision Optimization Solution (TAIVOS), promises to create smoother, sharper, and clearer photos and videos for the digitally native generation. 
The MediaTek Helio G96 SoC ensures premium everyday user experiences with its support for 120Hz displays.
Also, it has up to FullHD+ resolution for notably smoother scrolling of web pages and animations in apps.
Helio G96 120Hz display support has no limitation in DDIC supply, C-phy or D-phy interface, and supports both LCD or AMOLED displays.
Combined with support for up to 108 MP cameras for the most detailed images, fast Cat-13 4G LTE WorldMode modem integration, dual 4G SIM and VoLTE and ViLTE services, as well as its Intelligent Resource Management Engine and Networking Engine, MediaTek's Helio G96 brings an impressive breadth of features and capabilities to 4G smartphones.
People already call Camon 18 The Movie Master.
Meanwhile, Camon 18 Premier's Stabilized Gimbal Camera is definitely a feature to watch out for. 
Improving people's lifestyle
The pre-order period for Camon 18 Premier in the Philippines is from November 6-10, 2021, while pre-order for Camon 18 and Camon 18P is from November 6-19, 2021.
Camon 18 will be available online via the TECNO Mobile PH Official Store in Shopee Mall, Kimstore, MemoXpress, Rulls, Ephone Shopee, Ephone Lazada, and Wirecomm.
With this soon-to-launch smartphone series, TECNO makes it possible for all Filipinos to experience mobile technological innovations.
These innovations improve how people work, learn, play, and live, at a fraction of the price offered by other brands.
Through this latest offering, TECNO Mobile stays true to its commitment to bring innovation to global emerging markets.
Moreover, they do so as the premium smartphone brand for all. 
Be sure to stay updated on all the latest promos when you like and follow TECNO Mobile Philippines on Facebook. Visit their official website to learn more about your favorite TECNO Mobile smartphones and gadgets.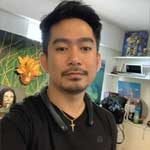 Josh Austria
Aside from being a businessman, Josh Austria has been working in PR and media industry for more more than a decade. From his years of experience as the Marketing and Advertising Head of Village Pipol Magazine, he has built strong relationships with creative people, brands, and organizations.