#SeeMoreInASnap with the groundbreaking OPPO Find N2 Flip
It was a night of art, fashion, and innovation as OPPO unveiled its first ever flip phone, the Find N2 Flip, at the Shooting Gallery Studios.
The event, hosted by the lovely and talented Anne Gauthier, featured a gastronomic four-course feast by Chef Josh Boutwood, the art of Anina Rubio, the photography expertise of Magic Liwanag, and the fashion prowess of Pam Quinones.
Each dish prepared by Chef Boutwood was representative of a theme or concept comparable to the features of OPPO's latest innovation.
The first course was Hamachi with red miso and yuzu. "I wanted to give everyone a powerful and flavorful bite. This is to wake up the palate anchored on 'the new OPPO Find N2 Flip. A small phone packed with power given its size. It's possible to have a large screen without having to commit to a large phone," said Boutwood.
The second course of Adlai porridge, squid ink and purple yam was a nod to the colorways of the phone. These are Astral Black and Moonlit Purple.
The third and main course was a rebellious dish of 72-hour short rib with yuca and beetroot sambal. It is inspired by transforming ingredients into thought-provoking bites. For dessert which was dragon fruit mousse with mango butter and hibiscus gel, Boutwood told the guests, "You'll be delighted to taste the bright flavors that will signal the sweet end of this experience and prepare you for the next part of the evening."
Of course, the star of the show was the OPPO Find N2 Flip. It's dubbed as the "new king of flip phones."
"It is an exciting time for us as we unfold a new chapter—one that is bigger, bolder, and better. In recent years, we've raced to the forefront with OPPO becoming one of the top-selling brands in Asia. Our goal has always been to create the best products that delight our users, not necessarily to be the first to market," said Joanarc Sales, OPPO Philippines' Head of PR and CRM. "The OPPO Find N2 Flip also proves how we do just that. And, we can't wait to share everything OPPO has done to create what I think is the best foldable in the market right now," she continued.
In its unfolded state, the OPPO Find N2 Flip measures 7.45mm in thickness and weighs around 191 grams. The OPPO Find N2 Flip has the latest E6 AMOLED LTPO display, measuring 6.8 inches. It offers an FHD+ resolution, a 21:9 aspect ratio, and a variable refresh rate of 1Hz – 120Hz.
The screen color modes available on the device include Vivid (vibrant), Natural (soft), and Pro Mode. The third one offers two options: Cinematic (P3 mode) and Brilliant (widest color gamut).
It has a more intuitive design. It has a large, vertical cover screen, the largest for a flip phone at 3.26 inches.
Even when it is closed, you can see more in a SNAP!
The OPPO Find N2 Flip has a great camera system in partnership with Hasselblad. The smartphone is designed with Tear Drop Shaped Hinge 2.0, offering users a flawless screen.
With the unique design of the OPPO Find N2 Flip, OPPO created its most versatile camera. It starts with a ground-breaking selfie experience. Swipe from the cover screen or just simply double-press the volume button, frame your shot with the cover screen preview, and then use the main camera to take ultra-clear selfies.
And, it comes with a huge 4,300mAh battery and 44W fast charging. You can enjoy the phone all day, worry-free and without needing to bring a powerbank and cord.
The tastemakers could only describe the OPPO Find N2 Flip in superlatives, after they've tried it.
"When I heard the camera was co-developed by Hasselblad, I was already impressed. With that alone, as a photographer, you already know the quality is amazing. Your vision for your art won't be limited since it is the camera itself that gives you the push for possibilities. You're able to shoot in low light, there's the dual camera feature, and I also personally love being able to hold it like a camcorder!" said photographer Magic Liwanag.
"My art was inspired by the colors and the silhouette of the new Find N2 Flip. The fabrics I used span different shades of pastels. I also worked with different textures to add another dimension to my art. I'm a sustainability advocate and so the fabrics used in this art are actually upcycled," said artist Anina Rubio, who showed her artwork during the event.
"The collection I curated with Vestido showcased the following elements in mind: Minimalism which alludes to the ease and portability of the newly launched phone, fluidity and aquamorphism which represents adaptability and symbolizes seamlessness, reflection, and shine which shows off the large cover screen. And of course, I included black and purple elements which took inspiration from the color of the phone. I also worked with two local designers, Martin Bautista and Steph Tan, who created phone bags too complement the Find N2 Flip," said fashion editor and stylist Pam Quinones.
See Also
Buy Your OPPO Find N2 Flip Now!
You can also get your own Find N2 Flip for just Php 49,999. It will be available at select OPPO concept stores nationwide starting March 22 and will come along with freebies such as the OPPO Watch Free worth Php 5,499 and the OPPO Enco Air3 worth Php 3,999. You may also purchase the OPPO Find N2 Flip from Lazada and avail the same freebies. You may also enjoy 0% interest installment for 45 days via LazPayLater as well as free shipping. These will run from March 22 until April 8, 2023.
With the Globe Plan 1499, you can own the Find N2 Flip with a cash out of Php 28,800 and for Plan 999 with a cash out of 33,600. Moreover, both plans have the OPPO Enco Air 3 and OPPO Band 2 as freebies starting March 22, 2023.
For Smart Plan 1499, there will also be cash out available and freebies including the OPPO Enco Air3 and OPPO Band 2, starting March 22, 2023.
For Home Credit, enjoy 0% interest and installment options for 9,12,15,18, and 24 months, with the lowest monthly payment at Php 1,504.
Lastly, for all credit cards, customers can avail of the OPPO Find N2 Flip at 6 or 12 months installment at 0% interest.
The OPPO Find N2 Flip is also available in two stunning colors, Moonlit Purple and Astral Black.
To know more about OPPO's Find N2 Flip, visit the OPPO Philippines' official website atwww.oppo.com.ph/ or its official Facebook page at OPPO Philippines.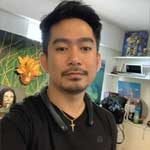 Josh Austria
Aside from being a businessman, Josh Austria has been working in PR and media industry for more more than a decade. From his years of experience as the Marketing and Advertising Head of Village Pipol Magazine, he has built strong relationships with creative people, brands, and organizations.