narzo rolls out software updates for 50 Series lineup 
narzo Philippines gives users a boost in UI, security, and performance.
narzo Philippines advises the media and the public of its recent rollout of software updates for the narzo 50 Series lineup. These Over-The-Air (OTA) UI updates provide a variety of improvements to the overall narzo smartphone experience, including but not limited to: safety and security features, performance upgrades, interface enhancements, customizations, and bug fixes.
"We stand by our promise of longevity when it comes to supporting all narzo models," says Elaine Dela Cruz, narzo Brand Representative. "Quality Sulit means that we want our fans to always get the full extent of their money's worth whenever they trust the narzo brand to be their daily driver, not only in terms of hardware reliability, but also in software and user experience."
The local rollout of all software updates for each model has started, coming in batches. Users will be notified by the system once their device is ready to download it. Users can also manually check and update their narzo smartphones by going to: Settings > System > About Device > Check For Software Updates. It is recommended to have at least 1GB of free internal storage and good WiFi connection in order to complete the updates without any interruption. 
See Also
Below is a quick guide for the recent changes and added benefits that nartizens get once they upgrade their operating systems:
MODEL
FROM
TO
NOTABLE CHANGES
narzo 50 Pro 5G SRP 13,999
realme UI 3.0 (Android 12)
realme UI 4.0
(Android 13)
Dynamic RAM Expansion (DRE) of up to 8GB; Addition of Smart Always-On Display presets including "Insight";
narzo 50 5G SRP 11,999
realme UI 3.0 (Android 12)
realme UI 4.0
(Android 13)
Dynamic RAM Expansion (DRE) of up to 6GB; Auto Pixelate and other safety & security features
narzo 50 SRP 8,999
realme UI 2.0 (Android 11)
realme UI 3.0
(Android 12)
Smart Theming Engine; Improved location security with Approximate Location; AI Smooth Engine optimizing memory use, app launch times, and battery life Floating Window 2.0
narzo 50A SRP 7,499
realme UI 2.0 (Android 11)
realme UI 3.0
(Android 12)


narzo 50A Prime SRP 7,999
realme UI R Edition (Android 11)
realme UI S Edition (Android 12)
Refreshed User Interface with new app icons, layout, and smoother animations Google's updated security patch (Dec 2022) to enhance system security System performance and stability update
narzo 50i Prime SRP 4,499
realme UI R Edition (Android 11)
New update to the realme UI R Edition (Android 11)
Optimized resource allocation and performance-related calibrations for better usability
For more information, follow narzo's official Facebook page. Join the fifteen-thousand-strong narzo online community for all the latest updates, tips, and tricks to your Quality Sulit devices.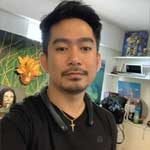 Josh Austria
Aside from being a businessman, Josh Austria has been working in PR and media industry for more more than a decade. From his years of experience as the Marketing and Advertising Head of Village Pipol Magazine, he has built strong relationships with creative people, brands, and organizations.