SAY BYE-BYE TO PIMPLES with barenbliss Pimple Warrior! Salicylic Acid Acne Drying Lotion
Ever had those days when you have been preparing for an event or date all week and suddenly a pimple appears on your face a day before? You would ask to yourself full in frustration, "Why does it have to be today?" The solution you would most probably think of is to pop it or cover it up with makeup. However, we all know that that is not the best option. Well, worry not because the barenbliss Pimple Warrior! Salicylic Acid Acne Drying Lotion is FINALLY here to save us!
Barenbliss Pimple Warrior TOP 1 in Indonesia SEPTEMBER 2022
This best-selling pimple solution in Indonesia has already saved thousands of girls and boys who are struggling with skin blemishes. It contains Salicylic Acid, a highly efficient acne solution that has been widely used to address a wide range of skin problems for all ages. Not only does it clear, dry, reduce redness and acne scars, it also prevents future breakouts.
SO WHAT'S IN THE barenbliss PIMPLE WARRIOR?
TRIPLE CONCENTRATED ACNE COMBAT
Enriched with the TRIPLE CONCENTRATED ACNE COMBAT: 2% Encapsulated Salicyclic Acid, PIONIN®, and Zinc Oxide which works deep into the pores to control oil, fight acne bacteria, and prevent future breakout. Based on tests, acne-prone areas are reduced by 28% in 3 days and Oil secretion in acne areas is reduced by 29% in 7 days.
RELIVES INFLAMMATION & REDNESS
With 17% Calamine and Korean Fermented Complex help to reduce redness and calm down painful inflammation caused by acne
FADES ACNE SCARS
Formulated with 5% Niacinamide helps minimize the appearance of post-acne scars by inhibiting melanin formation.
EXFOLIATES DEAD SKIN CELLS AND GENTLY REMOVES ACNE
The 2% Encapsulated Salicylic Acid is also a Korean patented slow-release technology which exfoliates old dead skin cells, dissolves acne, promotes skin metabolism, and quickly ripens red, swollen pimples.
JAPANESE QUASI-DRUG INGREDIENT PIONIN®
A powerful antibacterial that accelerates acne, quickly reduces inflammation and effectively dilutes melanin and light marks.
Here's a quick tutorial:
This spot treatment is the best way to kiss all our pimple problems away. It's quick, efficient and very handy! Not to mention, you can also use it in two ways:
For targeted active acne, don't shake, just dip your cotton bud in and wipe (don't rub) on the pimple area.
For clustered-area acne, you can shake the bottle until it reaches a pink lotion-like consistency and gently apply it to the breakout area.
Leave it overnight, let it dry and rinse off the next morning. Soon enough, your face will look and feel better than ever! So get yours now on any Watsons stores and e-market platforms: Shoppee, Lazada, and Tiktok Shop!
barenbliss is now available on:
For more barenbliss content: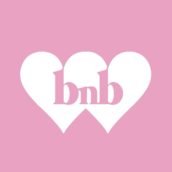 BNB Team
𝒃𝒂𝒓𝒆𝒏𝒃𝒍𝒊𝒔𝒔 (bnb) Beauty Lab was founded by the best scientist to create innovative products. Based on its scientific and pure formula, barenbliss combines natural and scientific ingredients, it removes all harmful ingredients and created the pure 𝑩+𝑵+𝑩 formula to create a new lifestyle that is suitable for all skin types, making this brand a makeup and skincare hybrid.