"Shantay-barenbliss-Stay" at Barbz Night 2022
What went down at Barbz Night 2022 with barenbliss and the Philippines Drag Race Queens.
"You could be the KING but watch the QUEEN CONQUER" – Nicki Minaj
One thing about 🎶 barenbliss last September 29, 2022 was that they got together with the baddest Nicki Minaj's fans in the country at the Barbz Night 2022 that happened at Chill Spot Manila. Drag Queens from Drag Race Philippines Season 1: Minty Fresh, Lady Morgana, Eva Le Queen, Prince Marell, Corazon Filipinas and Jade So were also spotted performing at the event!
The entire night was full of laughter and entertainment that one will completely forget about the real world! It was as if we were transported to a Barbie World led by Queen Nicki Minaj herself.
The Filipino Drag Queens and Barbz unite with barenbliss
Thanks to Universal Music Group, Filipino Barbz was able to reunite after such a long time. Seeing them reminisce and sing along to the rap of Nicki Minaj was so surreal and amazing! And the best part was seeing the Drag Queens up close in person performing and meeting their fans. They all looked so gorgeous, looking like real-life barbie dolls!
And although the barenbliss products are known for its dainty and soft make-up looks which is the complete opposite of the traditional Drag make-ups, it did not stop the brand from delivering "Beauty-In-Joy". Each fan and queen took home gifts from barenbliss that they will surely enjoy for everyday use and un-drag-ed looks!
The Drag Race culture alongside barenbliss' inclusivity campaign is taking the country to a whole 'nother level. We are one with the progressive movement to support and amplify the beauty of our beloved Filipino queens, no matter what the gender is! Together we shall conquer for barenbliss will 'Shantay-'we'-stay' forever in our blooming way!
Get to know more about our inclusivity campaign here: https://villagepipol.com/barenbliss-inclusivity-in-makeup/?fbclid=IwAR3lU1NUHPNMwbSN7vE467guZ4WMcxX7m876KaIxwTB4AG8wJb0VfK4lAk0
barenbliss is now available on:
For more barenbliss content: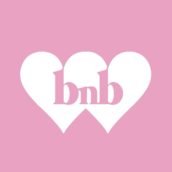 BNB Team
𝒃𝒂𝒓𝒆𝒏𝒃𝒍𝒊𝒔𝒔 (bnb) Beauty Lab was founded by the best scientist to create innovative products. Based on its scientific and pure formula, barenbliss combines natural and scientific ingredients, it removes all harmful ingredients and created the pure 𝑩+𝑵+𝑩 formula to create a new lifestyle that is suitable for all skin types, making this brand a makeup and skincare hybrid.