PalawanPay accumulates 10m users making it one of the fastest-growing e-wallets in the Philippines
Photo from Angie Reyes on Pexels
PalawanPay, a Philippines-based e-wallet app, has reached 10 million users, making it one of the fastest-growing e-wallets in the country.
Palawan Pawnshop Group business executive officer Third Librea said, "PalawanPay is continuously innovating and adding new features and services to the app to better serve its growing number of sukis. Customers can expect more exciting and useful features in the app as PalawanPay continues to improve and expand its services."
Due to the app's extensive range of financial solutions, including its unique send money feature, customers can transfer funds and cash out from any of the 10,000 authorized Palawan Express Pera Padala branches located throughout the country.
With PalawanPay, users can also enjoy lower cash-in and cash-out rates, leading to significant savings. For example, the app offers lower Instapay fees of P10 when sending money to other banks and e-wallets as opposed to P25 charged by competitors.
Indeed, the e-wallet's scan-to-pay feature allows customers to conveniently pay for their purchases, making it a versatile e-wallet that provides convenient and accessible payment solutions. Othel V. Campos.
The Palawan Pawnshop Group brand of service is a "mura," "mabilis," and "walang kuskos balungos" (low-cost, fast, and hassle-free) experience for millions of "Sukis." Download the PalawanPay app today and experience these services for yourself.
The Bangko Sentral ng Pilipinas supervises Palawan Pawnshop, Palawan Express, and PalawanPay. For more information, please visit PalawanPay and Palawan Pawnshop websites.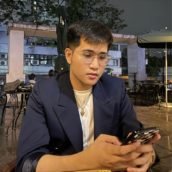 Raphael Garcia
Raphael is a person born between the generations of Millenial and Gen Z. He was produced by Cavite State University (Main Campus) with a bachelor's degree in Political Science. The lad has a fresh take on things, but can still stay true to his roots. He writes anything in Pop Culture as long as it suits his taste (if it doesn't, it's for work). He loves to wander around the cosmos and comes back with a story to publish.