Brace yourselves for heavy traffic today and the following few days. And if you regularly ride the MRT-3 line, you probably should have to find alternative means of transportation. It's really sad and frustrating that the Metro Rail Transit Line 3 is in temporary suspension starting today, July 7.
Spike in COVID-19 infection among MRT staff
A lot of Metro Manila residents depend on trains like MRT as cheaper and faster transportation. Especially with the ongoing situation that authorities are still limiting the operation of public buses and jeepneys.  But we might have to be more patient since MRT-3 will not be operating starting today. This is because of the sudden increase of COVID-19 infected personnel.
The officials are planning a five-day-long suspension of operations while all employees undergo RT-PCR testing. They are eyeing to resume operations by July 11, or until there's enough number of COVID-19 negative staff to be able to resume limited operations. The total number of MRT staff who are tested positive for the COVID-19 virus is 186. According to a news report, 17 of these personnel were doing their jobs at the train station whereas the majority were working at at at the MRT-3 Depot.
The Department of Transportation said that MRT has a workforce of around 3200 but it can operate with at least 1,300 healthy personnel at its limited capacity. As for those who had a positive result in the said test will go to a proper government quarantine facility. While they are recovering, MRT workers that have negative results will resume working.
The Philippine Coast Guard, together with Red Cross at the Palacio de Manila in Malate, will run the testing for MRT employees. The administration, on the other hand, is thoroughly sanitizing all MRT-3 facilities. To help out commuters, 90 buses in the MRT-3 Bus Augmentation Program will continue. The EDSA busway will also ferry passengers between Monumento and the Parañaque Integrated Terminal Exchange.
Do you think MRT's plan is good enough to ensure the public's safety? What do you think?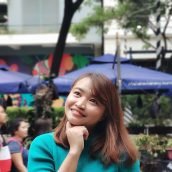 Queenie Lastra
Queenie Lasta got her bachelor's degree in Communications Research from UP Diliman. In her free time, she likes to read thriller novels, psychology books, and mangas. She believes in the importance of grit, hard work, and passion to become a great writer in the future.