Apart from K-Pop, nothing resonates with Korea more than Kimchi. This Korean national dish has captivated the taste buds of Filipinos and other nationalities all over the globe. It tastes great paired with grilled dishes, noodles, soups. Then, it evolved into various forms such as powdered flavoring, dumplings, instant noodles, and a lot more. This April, Korean Cultural Center (KCC) in the Philippines joins the National Commission for the Culture and the Arts in celebrating Filipino Food Month with a special event that brings together local and Korean food.
KCC to bring Korea's famed Kimchi into Filipino houses this April
This month, Hansik lovers will definitely have an excuse to put up a feast for the My Kimchi Recipe Challenge. Avid kimchi fans can now raid their kitchen and whip their own Filipino food fusion recipes with Kimchi as an important ingredient. In order to qualify, participants must do the following:
Upload the photo of the completed dish on Facebook
Use the hashtag #MyKimchiRecipe and #KolorfulAdventures
Tag two friends.
Put the ingredients and directions of their dish on the description/caption of the image.
KCC will be picking five lucky winners with the most creative dishes to win K-Food meal sets for two to enjoy at home!
Highlighting everybody's beloved Kimchi won't stop there! Kimchi lovers would also learn something new with Traditional Thursday x Kimchi. The four-part series will be released on KCC's social networking accounts every Thursday this April. They will be discussing its history, various kinds, health benefits, and regional representations. Expect a thorough kimchi education this April from KCC!
This comes in an effort to continue finding ways to bring Korea closer to those at home during these tough times. KCC has teamed up with the Jeju National Museum to showcase a three-part feature titled The Story of Jeju. This video series remains perfect for those who have long been curious about the majestic Jeju Island. Especially those who became limited in traveling due to the quarantine regulations. These videos would put the island's history and the famous areas that can be found in it in the spotlight.
Think Jeju Island virtual tour on KCC's YouTube Channel!
The Story of Jeju series would be available every Sunday on KCC's YouTube account. Before April closes, KCC will select one grand winner of P40,000 in cash for Kreation: KCC PH's 10th Anniversary Logo-Making Contest. Good food and a whole lot of fun while learning awaits the supporters of K-Culture and the followers of KCC this April!
Stay updated about KCC's other events and activities. Follow their social media sites Facebook (https://www.facebook.com/KoreanCulturalCenterPH) and on Instagram, Twitter, and YouTube via KCCPhil.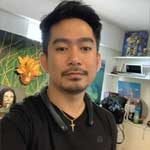 Josh Austria
Aside from being a businessman, Josh Austria has been working in PR and media industry for more more than a decade. From his years of experience as the Marketing and Advertising Head of Village Pipol Magazine, he has built strong relationships with creative people, brands, and organizations.