Netflix announces cast of Korean adaptation of Money Heist
Netflix has announced the cast for the upcoming Korean adaptation of the hit Spanish series, Money Heist—La Casa de Papel. Of course, Korean drama fans and the series itself couldn't be more excited.
Netflix announces cast of Korean adaptation of Money Heist
It is undeniable that the Korean Wave, or otherwise known as Hallyu, has affected different parts of the world. It includes both Korean Drama and Korean Pop. Either a person is a fan of both or only one of them.
Korean Drama or K-Drama include classics like Stairway to Heaven (2003), Full House (2004), Lovers in Paris (2004), and My Lovely Kim Sam Soon (2005) to name a few.
On the other hand, Korean Pop or K-Pop has also been very popular since the start of the 2000s, lead by groups such as Super Junior, Wonder Girls, Big Bang, 2NE1, Girls' Generation, T-ARA, and many more. It has been one of the most popular genres since it blew up.
Because of this huge popularity, hit American TV series have been adapted to Korean Dramas. The first one to have done this is The Good Wife (2016) until it was followed by Entourage (2016), Criminal Minds (2017), and a ton lot more.
Now, a Spanish Netflix series will be gracing our small screens—La Casa de Papel or Money Heist. It will feature an exciting cast from Korea's top talents including Yoo Ji-Tae (The Swindlers, Money, Svaha: The Sixth Finger) as 'the Professor,' and Kim Yunjin (Seven Days, Ode to My Father, Lost, Mistresses) as Seon Woojin, an inspector at Task Force Team.
It will be set on the Korean peninsula and the creators of the show will have their take on the familiar and exciting storyline to global audiences with a span of 12 episodes. The Original Series centers around members of the gang recruited by the Professor, hostages, and Task Force Team tackling the heist.
It will be directed by Kim Hong-Sun, the director of the latest hit Horror movie in 2019, Metamorphosis. It will launch globally as Netflix Original Series, and further exciting details will be announced soon.
Buckle up your seatbelts and hold on to your masks, because this Korean adaptation will certainly be a hit!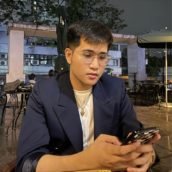 Raphael Garcia
Raphael is a person born between the generations of Millenial and Gen Z. He was produced by Cavite State University (Main Campus) with a bachelor's degree in Political Science. The lad has a fresh take on things, but can still stay true to his roots. He writes anything in Pop Culture as long as it suits his taste (if it doesn't, it's for work). He loves to wander around the cosmos and comes back with a story to publish.