Hampers can be wonderful gifts since they include a range of products in one attractive bundle for someone you care about. You can give the hamper to your family, friends, and loved ones on birthdays, anniversaries, or holidays like Christmas, use them as corporate gifts, or even as get-well-soon gifts for someone sick.
With the global pandemic creating a lot of uncertainty in Sydney, there has been a significant reliance on online gifting. Sending an online gift from sites like The Hamper Emporium which offers Hampers Sydney is like sending a hug from afar.
However, with so many options available, you can easily get confused trying to pick the right one for the occasion. To help you with that, we've put together some simple tips on how you can plan, pick and purchase a thoughtful hamper that the recipient will love. Let's get started!
1. Consider the Recipient's Preferences
Although a hamper is a collection of small gifts in one, the perfect hamper for your recipient should reflect that you've shown importance to their preferences in every possible way. It should demonstrate the tastes and personality of the recipient.
Your recipient may be a coffee enthusiast or a tea lover, so choose the hamper accordingly. If the recipient has a sweet tooth, pick a cookie gift basket or a chocolate hamper. Choose snacks boxes for some light munching, luxury hampers for true indulgence, and healthy hampers for the weight watchers. Avoid anything they may be allergic to. This way the recipient will know that you have employed enough thought to choose the right hamper.
2. Remember the Occasion
The hamper and its contents must be in harmony with the occasion. A hamper for a special occasion, like an anniversary, birthday, or the birth of a child, will be different from a get well soon or a Christmas hamper.
It is preferable and simpler to select a hamper that includes some of the special event's distinguishing qualities. Here are some ideas you should keep in mind while selecting hampers for any occasion:
Christmas hampers should be detailed with red, green, and gold colors to let the recipient know you are sending the bliss of Christmas. Include a traditional winter plant like a Poinsettia or Christmas cactus to give some extra festive cheer to your gift. The items should also include some specialty of the occasion like traditional mini puddings, mince pies, festive Christmas biscuits, etc.
To commemorate the occasion, add balloons or a lovely teddy bear in the hamper. A birthday ribbon or other party decorations can also offer a special touch. Add a souvenir teddy bear or numbered balloons if it's a special birthday.
Congratulations hampers are usually incomplete without champagne or wine. But there are other options available if your recipient doesn't like it. Cocoa with some sweets, tea, or coffee can also help your hamper stand out. You can even drop in a gift card of the recipient's favorite nook to shop in.
Include treats for the new mum and dad in a new baby hamper celebrating their new and special journey. Set up the perfect tone in either pink or blue, combined with a bouquet. Add something cute for the newborn like a pair of booties or a soft toy.
Festivals are the ideal moment to show your loved ones that you appreciate and value their presence in your life, and presenting a hamper may do this.
3. Know Your Budget
Before purchasing anything, assess your budget range. It will serve two purposes- one, it'll protect you from overspending, and two, it'll take the confusion out while browsing through different varieties of gift hampers.
If you have a tight budget, avoid luxury packages that contain expensive items, like aged wine, truffles, and caviar. You can still add meaningful gifts in the hamper that the recipient will like. These can be their favorite treats like lamingtons and Cheezels.
If you have flexible finances, you may be easily carried away and buy luxurious items that the recipient does not even need. This can ruin your entire purpose of giving the hamper.
4. Choose a Packaging Style
Although the contents of the hamper are the most significant component, the packing design may drastically alter the gift hamper's appearance and feel. From wicker, cane, to bamboo baskets, or paper, pinewood, and jute trays, pinewood caters to premium gift boxes, there are many forms of packaging styles available based on your gift hamper selection.
Just like the items of the hamper, the packaging style should also reflect the preferences of the recipient. Do you think your recipient would like something more modern than a traditional wicker basket vessel? Or maybe something that they could reprocess and use at home?
Furthermore, a gleaming golden net-wrapped hamper may be perfect for personal gifting and wedding festivities, whilst a gift box made of satin or a pinewood crate would be better suited for business presenting.
Sometimes these small touches in a hamper are what make it so special, so always pay attention to the details!
5. Pay Attention to Ratio
The number of products inside the hamper is not important. Instead, pay more attention to how well the items fit inside the container you have chosen. Even though the items are desirable and luxurious, if the size of the vessel is too large for the items, the gift will fall flat.
If you have a big box, include more items to fill in the space. In the case of a small box, reduce the item number. Simply match the size of the products to the vessel, and you can't go wrong.
6. Add a Personalised Note
Present the hamper with a customized letter. It's like a wedding anniversary, birthday, or a get well soon note, or whatever the occasion might be.
The hamper should be a memorable gift for the one you love so much, and only your words can make it extra special. Always keep this in mind while selecting personalized gift hampers for your favorite individual.
7. Play It Safe
In case you do not know the recipient too well, or do not want to send as per the occasion, choose something with a nice blend of different textures and tastes. Throw in a little of salty, sweet, sour, and tangy contents with some fresh flowers to the decor. You'll find many hampers on different sites that have a great mix of all the flavors in Gourmet items.
8. Deal with a Reputed Supplier
The trend of hamper gifting is not a new one, but there are only a handful of reliable platforms that you can trust. You want a supplier that will provide the best one matching your budget and the recipient's traits. Therefore, browse through all the accessible options and check for online reviews and ratings to figure out the most reliable one. This will also help you to get an idea of the types of services you can expect from your preferred supplier.
9. Don't Wait for Last-Minute Purchase
It is never recommended to purchase a hamper at the very last minute. Anything arranged in a haste will fall short in making someone feel like the hamper has been specially personalized for the person.
Gifts for popular holidays like Christmas, or occasions such as anniversaries and birthdays can be planned and bought in advance. Moreover, in case of any mishap like receiving a wrong gift hamper, or a hamper with compromised packaging, you'll get adequate time to sort it out and get the correct one in time.
Even in occasions that come suddenly, like someone falling ill, setting aside some hours or a day to look for the right hamper is way better than rushing to get something sent for the sake of it.
10. Take Note of the Delivery Time
After choosing the ideal hamper, ensure that it will arrive on time for the occasion. Late gifts may seem anticlimactic. Therefore, when buying a hamper online, always remember to check the delivery date and confirm it in advance.
The time of the hamper delivery is determined by many things. Some things, such as high-end premium products or fresh fruit, may not be available. As a result, certain goods may need to be specifically purchased for your hamper. This will need time, and such items require to be ordered ahead of time to get on-time delivery.
Also, if you order multiple hampers from the same site, make sure that they have enough hampers in stock and can deliver them on get-well-soon specific dates. With couriers across Sydney being inundated with online shopping, it is recommended to order the hampers a couple of weeks early to avoid wrecking up your gift-giving plans.
The Bottom Line
Seeing your hamper bring a smile to your loved one's face is a cherishable and priceless experience. So, choosing the right gift hampers matters a lot. Follow the tips above and stick to the bestseller, and within no time, you'll have the right gift hamper to rejoice the recipient. Happy gift-giving!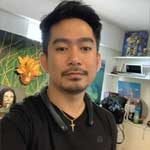 Josh Austria
Aside from being a businessman, Josh Austria has been working in PR and media industry for more more than a decade. From his years of experience as the Marketing and Advertising Head of Village Pipol Magazine, he has built strong relationships with creative people, brands, and organizations.