GMA bares newest 'Maria Clara At Ibarra' MV signaling 'El Filibusterimo'
Photo from GMA Network
GMA, on Monday, unveiled the newest version of the music video for "Maria Clara At Ibarra," signaling the coming of "El Filibusterismo."
"El Filibusterismo" is the second novel of Jose Rizal and the sequel to an earlier book titled "Noli Me Tangere." Both stories are the basis of the ongoing hit historical-fantasy series, which stars Barbie Forteza, Julie Anne San Jose, and Dennis Trillo.
Last week, the program finished tackling book one in a sum of 75 episodes. Thus, the succeeding happenings will now be derived from book two. Awaiting the viewers are a new story, additional characters, and a theme focusing on revenge.
To tease the viewers what to anticipate, a music video for "Babaguhin Ang Mundo," the theme song for "Maria Clara At Ibarra," was uploaded on YouTube.
The MV summarizes the journey of Barbie's Klay, beginning from the moment she was transmigrated inside the novel and returned to the real world. It also revealed the upcoming premise of the show as it shifts to its new plot.
Unlike her first transmigration, Klay's entrance to "El Filibusterismo" will be out of her willingness. She will immerse herself in the novel to save Ibarra and other characters that have grown attached to her.
See Also
Among the things to watch out for in "Maria Clara At Ibarra" is Dennis Trillo's transformation as the vengeful Simoun. His new looks with a fiercer aura also debuted in the MV.
Meanwhile, actor Kahlil Ramos who will play the grownup Basilio, the son of late Sisa, appeared in the preview. Other relevant characters, however, are yet to make their appearances.
As of writing, the "Babaguhin Ang Mundo" MV has garnered 154k views and counting. Leading actress Julie Anne San Jose performed the theme song.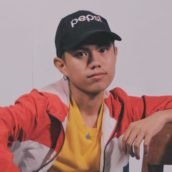 Renzneil Robles
Renzo is an introvert who prefers to do things at his own pace. Unlike most writers, he reads lazily. Watching Korean dramas at night is his constant source of comfort. Although oftentimes commended for being outspoken, he speaks better through writing than with his words.