Dennis Trillo lauded for his revolt-inspiring outburst as Ibarra
Photo from GMA News
Dennis Trillo led many social media users to applaud him following the recent episode of the historical hit show "Maria Clara At Ibarra," where his character had an outburst.
On Friday, Trillo, who plays Crisostomo Ibarra, proved he is the leading figure in the novel-adapted series as he delivered a four-minute monologue. Fed up with the injustices of the ruling Spaniards, he addressed the people of San Diego through a revolt-inspiring speech.
"Ang bayang ito ay may kanser! Isang malubhang sakit na matagal nang dinadaing ng ating lipunan. Minana pa natin sa ating mga ninuno. Tinambak sa ating mga pamilya, maging sa ating lupang sinilangan!" Trillo as Ibarra said.
Before this blowup, Ibarra evaded prior attempts of incrimination, primarily by Padre Damaso and Padre Salvi. Despite persuasion by the rebel Elias who incited him to a plan to revolt, Ibarra chose to turn a blind eye for the sake of his love, Maria Clara.
However, only after he escaped an attempted arrest did Ibarra realize too much of neglected injustices that led him to a pit— in the hands of power-hungry Spaniards hunting him for false charges of an uprising.
"Parang awa niyo na, San Diego. Ako ay dinggin ninyo. Damayan ninyo ako. Dinggin niyo kaming sambayanan. Dinggin niyo kami na ninakawan ng kapangyarihan," the wretched Ibarra ended his speech.
See Also
Following the episode, netizens expressed their positive reactions to what they called a groundbreaking series and milestone in the history of Philippine television. Consequently, the tagline #MCIDingginNiyoKami trended on Twitter with around 40,000 tweets.
Aside from the casuals and viewers, Trillo's co-star Barbie Forteza also lauded him for his scene-stealing performance as Ibarra.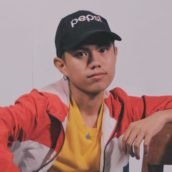 Renzneil Robles
Renzo is an introvert who prefers to do things at his own pace. Unlike most writers, he reads lazily. Watching Korean dramas at night is his constant source of comfort. Although oftentimes commended for being outspoken, he speaks better through writing than with his words.