Discover the Art of Living with Nature at Alpine Villas
For many of us, living close to nature means walking in the neighborhood parks, surrounded by trees and lush gardens. But what if you could be nestled in greenery, savor the cold breeze, and enjoy the fresh pine scent and natural scenery amidst an exclusive setting?
Within the 100-hectare Swiss-inspired community of Crosswinds lies a stretch of mid-rise towers in a Swiss chalet style. This is where creativity flourishes, reflecting what many consider the most inspiring part of the exclusive development.
Alpine Villas is Crosswinds' 2.8-hectare enclave that features mid-rise residential towers surrounded by charming European-inspired cafes and restaurants. One of the most coveted leisure and residential addresses in Crosswinds, Alpine Villas defines the art of living with nature.
A Peaceful Respite
Alpine Villas' exquisitely designed condominium towers, namely Bernese, Blanc, Brienz, and Biel, sit over 582 meters above sea level. It commands a stunning view of Crosswinds' exclusive community, lush forest pines, and plenty of open green spaces. Moreover, it has the commercial strip that features unique restaurant concepts.
With Alpine Villas, future residents can feel that their homes are a peaceful respite. It is an escape from the fast-paced city lifestyle. The units will have an open floor plan to create a spacious shared area within the home. Sliding doors that open up to generously sized balconies will also be incorporated for a smooth transition between the indoor and outdoor spaces. These allow Crosswinds' fresh air and stunning views to become more accessible. This luxury condominium development will also provide complete access to on-site amenities.
Alpine Villas is within walking distance of lifestyle hotspots. They have the Ruined Project, Napa, Cafe Voila, and Coffee Project. They also have unique retail concepts such as Windmill Lausanne, Cafe Yama, Dear Joe, and Andersen's Bakery.
Completing the Masterpiece
Like a work of art conveying a sense of depth, perspective, and exciting contrasts, Alpine Villas' latest tower, Basel, is set to complete the development's natural masterpiece.
Inspired by one of Switzerland's most beautiful cities, Basel is set to provide an environment that will encourage creativity and foster ties and connections to nature.
Future residents can find well-appointed spaces within this 9-story residence, offering refined comfort and exclusivity to suit their discerning tastes. On offer are 33-square-meter studio units, 68.44-square-meter one-bedroom units, and 92.60-square-meter premium one-bedroom units on the ground floor. Moreover, Basel is a low-density building, offering the most limited inventory at 58 units.
Each unit has exceptional finishes, and a glass sliding door for the balcony is meant to be a seamless living room extension. The spaciousness also extends outside the tower with ample open green spaces, enhancing an atmosphere of tranquility.
Basel, similar to Alpine Villas' fourth tower, Biel, will also offer smart lock features and lifestyle amenities.
Swiss Holiday Year-Round
Besides Crosswinds' beautiful views and over 35,000 pine trees, it promises an ultimate Swiss holiday no matter what time of the year.
It offers many outdoor recreations, such as cycling, jogging paths, running, and hiking trails. It also features its luxury hotel, The Crosswinds Resort Suites, which provides guests with comfortable experiences and relaxing stays in an authentic setting.
For more information on Brittany Corporation's collection of luxury properties, visit www.brittany.com.ph. You may also follow them on Facebook, Instagram, and YouTube.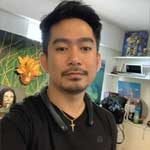 Josh Austria
Aside from being a businessman, Josh Austria has been working in PR and media industry for more more than a decade. From his years of experience as the Marketing and Advertising Head of Village Pipol Magazine, he has built strong relationships with creative people, brands, and organizations.