Dennis Trillo is Philippines' first serial killer in upcoming series 'Severino'
Photo | CreaZion Studios
Dennis Trillo is taking on a sinister role in Severino, a gripping series that recounts the narrative of the Philippines' first documented serial killer.
On Wednesday, Variety Magazine revealed an upcoming series currently under development for international distribution. The offering is titled Severino and will be produced by local production companies CreaZion Studios with Fire and Ice.
Meanwhile, Trillo is tapped to assume the titular role of the newly-announced project. He recently broke the news on his Facebook, describing the opportunity as "exciting."
Dennis Trillo is Philippines' first serial killer in upcoming series 'Severino'
Severino draws inspiration from the story of Juan Severino Mallari, a Filipino Catholic priest in Magalang, Pampanga. He gained notoriety as the first documented serial killer in the Philippines, responsible for the deaths of 57 individuals.
Moreover, reports detailed that Severino's crimes are motivated by his relentless pursuit to eliminate a curse on his ailing mother. It was in 1840 when he faced death by execution as punishment for his crimes.
Meanwhile, fans expressed their support and anticipation for Trillo's role in the supernatural arthouse drama. They proclaimed that the actor would surely showcase another noteworthy performance and uplift his already high status on television.
A seasoned artist, Trillo has cemented his reputation as the Kapuso Drama King with recent portrayals proving versatility. He rendered a justified depiction of a Maranao Muslim in the 2021 groundbreaking program Legal Wives.
Following a year, the 42-year-old starred in the acclaimed historical show Maria Clara At Ibarra. He consequently earned two best actor prizes for the character.
Presently, Trillo appears as a cast of the breakthrough live-action series Voltes V Legacy.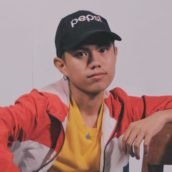 Renzneil Robles
Renzo is an introvert who prefers to do things at his own pace. Unlike most writers, he reads lazily. Watching Korean dramas at night is his constant source of comfort. Although oftentimes commended for being outspoken, he speaks better through writing than with his words.