Calling all collectors and hobbyists! Unbox Con 2023 is happening in May
Is everyone ready for Unbox Con 2023?
Following a successful first-of-its-kind event in 2022, Unbox Con 2023 is all set to take Filipino collectors, hobbyists, and pop culture enthusiasts on a fun ride with exclusive drops from local and international brands, an amazing lineup of international artists, plus hyped activities on May 20-21 at the SMX Convention.
Meet International & Local Sneakerhead YouTubers, Artists, & Collectors
Calling all sneakerheads! Turn up and get a chance to meet sneaker content creators Seth Fowler – an international industrial designer and sneaker enthusiast known with over a million followers on YouTube – and Paul Fuentebella, another international sneakerhead enthusiast who made the 550s impossible to cop.
Joining them for a fireside chat and panel discussion are Philippines' most well-known sneakerheads in the global scene very own Carlo Ople – founder and CEO of the Unbox Group of Companies with a community of fans for all things sneakers, toys, collectibles, and tech – and none other than Bigboy Cheng. The King of Kicks will also be inducted into the Unbox Hall of Fame.
For collectors of trading cards, don't miss out on the auction for the most sought-after cards from Hobby Stadium and The Cardboard Corner. Marvel fans are especially in for a special treat with a live sketch session from Marlo Lopez Martos, an Upper Deck Artist for Marvel Cards.
Cop EXCLUSIVE EVENT-ONLY Drops with Insane Deals from 200+ Merchants
Ready to get in line for exclusive event-only drops? Among this year's brands who will drop limited-edition items to cop are Seth's APTHCRY, Bratpack, Hundred Percent, Aftermarket, Secret Fresh, Coziest, It's Sole Good, MNL Kingpin and many more.
Buy, trade, and sell from over 200 merchants, such as Champ Clothing, Milkwear, Jed Madela, Earth Ballers, Wetworks, Solid Toys, The Moon Project, Custom Kickz, Buffed Kicks, Off Season, Harem Custom Expand and so much more.
Moreover, the first-ever Piso Auction will be held for collectors of rare and exclusive pieces from the collections of Carlo Ople, Bigboy Cheng, and other creators and artists in the industry.
Tickets now on sale!
Hurry as tickets are up for grabs! Lazada App Exclusive early bird passes are available for PHP 250, while walk-ins are also welcome to purchase tickets for PHP 300. Exclusive Unbox Greenhills Ticket at PHP200. Early bird rate is only until April 20!
You can also avail the GOLD Ticket which includes two-day pass with 2 books by Carlo Ople, access to Manila Game Fest (worth P200), Access to Ozine Fest (worth P220) and raffle entry at PHP 1,500 – available for the first 500 customers only. Toy collectors, on the other hand, can go for the VIP Ticket, exclusive to Solid Toys Line ticket worth PHP 2,500 and get 2-day EARLY ACCESS to Unbox Con, access to Manila Game Fest (worth P200), Access to Ozine Fest (worth P220), with guaranteed line to Shinigami and Hiro, 2 books by Carlo Ople, and a raffle entry.
Check out updates and follow Unbox Live on Facebook and Instagram for more information.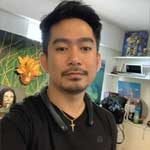 Josh Austria
Aside from being a businessman, Josh Austria has been working in PR and media industry for more more than a decade. From his years of experience as the Marketing and Advertising Head of Village Pipol Magazine, he has built strong relationships with creative people, brands, and organizations.