I recently found time to open my brand new DAIKIN Air Purifier (Model MC40UVM6) and I'm very excited to share with you my insights on this appliance perfect in this age of the pandemic.
Upon opening, I saw a very handsome, white-colored floor standing appliance that can easily complement anyone's house or office with its attractive aesthetics, which, for me, is very important. 
It is elegantly designed and gives a premium-quality feel, making its initial impression for me to be striking.
At 1st glance, the Daikin Air Purifier can look daunting with its hi-tech look and feel. 
Yet, upon reading their very informative Operational Manual and Quick Set-Up documents, I realized the appliance can easily be operated by everyone.
The front design is sleek, featuring Daikin's Logo at the center.
It comes with 2 buttons on the topmost side of the unit: the On/Off and Fan Button, basically having multiple functions (fan speed, Dust, Oudor Sensors) and a cute little LED-lit Steamer Lamp that illuminates automatically when the steamer is active.
As for the unit's maintenance, there is no need for frequent accessory replacement, making it so practical and cost-effective.  
The dust collection filter has a 10 year recommended replacement, which is astounding!  
For regular maintenance of the filters, a good old vacuum cleaner combined with water for rinsing are all you need.
Use both to suck and clean up all the dust particles your air purifier has stored inside the filters.  
So why purchase an Daikin Air Purifier in the 1st place?
Air purifiers, generally speaking, can refresh stale air, reducing the chances of health issues caused by indoor pollutants, triggering respiratory infections, neurological problems, or aggravate symptoms in asthma sufferers.
Quality air purifiers eliminate several types of indoor air pollutants, keeping us healthy.
Removing pollutants can lead to several immediate and long-term health benefits such as better sleep quality and increased life expectancy.
How does an Air Purifier work?
Air purifiers contain one or more filters and a fan.
The fan (or sometimes a system of internal fans) sucks in the air, then passes it through the inside filters.
These filters trap pollutants such as dust, pollen, and bacteria, and disperse clean air back into the room. The filtering process maintains healthy air circulation indoors.
Daikin's Air Purifier assures its customers of World Class Quality products that you and your entire family can depend on.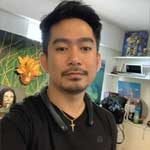 Josh Austria
Aside from being a businessman, Josh Austria has been working in PR and media industry for more more than a decade. From his years of experience as the Marketing and Advertising Head of Village Pipol Magazine, he has built strong relationships with creative people, brands, and organizations.