barenbliss: BNBae SPOTTED! Boys Represent!
The past BNBae Spotted featured some of our favorite girlies that showed love to barenbliss products. That being said, the barenbliss team surely appreciates all the love they see online. And we're encouraging everyone to share your thoughts on our products. It doesn't matter how big your following is and of course – it also doesn't matter what gender you identify as! That's why for this BNBae spotted we'll bring the boys out! It's time for them to show us their tips and tricks.
Joshua Decena
Best known for his dance choreography and covers on youtube Joshua danced his way into people's hearts. Joshua shows his everyday "fresh" makeup look using barenbliss on his TikTok video.
Prep The Lips
To start, Joshua prepped his skin and of course his lips with a product you can't go wrong with. The barenbliss Butter Rush Lip Mask is definitely a must have.
Fresh Face Makeup
After prepping his face for makeup. Joshua used the barenbliss Light It Up Skin Tint, this skin tint is surely perfect for that natural "your face but better" look. Although his got broken through skipping, don't worry joshua your package is on its way *wink*. For concealer, Joshua used the Start-Over Concealer. This is the perfect concealer if you want to hide the bags under your eyes and in Joshua's words "to hide how sleep deprived" you are. To set the face, of course, Joshua chose the Fine To Refine Compact Powder. Also sharing how this is the only thing he was supposed to buy before the "budo" episode began!
Finishing Touch
To add the 'perfect' amount of color – Joshua used the Peach Makes Perfect Lip Tint. And there you have it! Joshua is one of the examples that makeup doesn't have a gender in his words "Just because you use makeup doesn't really decrease your masculinity".
Chino Santos
Chino is a well known social media personality known for using his platform to share his personal life. And, recently he shared his quick but effective makeup look.
Stephen Legaspi
And let's end this list with a laugh! Stephen is known for his viral character the "Toxic Boyfriend". And for his video for barenbliss, he introduced a new character "Close-Minded Tatay."
Calling All Genders! Shop barenbliss now at any e-markets: Shopee Mall, LazMall or TikTok Shop
For more barenbliss content, feel free to visit our social media pages: Facebook and Instagram. You can also join the barenbliss Viber Group for more exclusive announcements and giveaways, click here: BNBae VIBER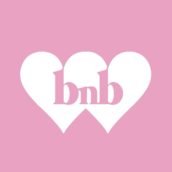 BNB Team
𝒃𝒂𝒓𝒆𝒏𝒃𝒍𝒊𝒔𝒔 (bnb) Beauty Lab was founded by the best scientist to create innovative products. Based on its scientific and pure formula, barenbliss combines natural and scientific ingredients, it removes all harmful ingredients and created the pure 𝑩+𝑵+𝑩 formula to create a new lifestyle that is suitable for all skin types, making this brand a makeup and skincare hybrid.