PAYDAY SALE: A blissful surprise from barenbliss
As we reach the end of the first month of the year, barenbliss presents you with big discounts and bundles! Starting from January 27-30, you can check out all your favorite barenbliss products for up to 30% OFF!
barenbliss PROMO VOUCHERS
barenbliss will offer promo vouchers that will give you:
₱20 Off for minimum Spend of ₱739, ₱35 Off for Minimum Spend of ₱1109 or ₱60 Off for minimum Spend of ₱1439 for all barenbliss products! It might be a great idea to have your calculator by your side to get the best out of this PAYDAY SALE!
Aside from these vouchers you can also get free gifts such as cotton pads, skin tint samplers, shower puff, beauty bag and canvas bag which are such a delight to have. In the words of our BNBaes, the "freebies does not seem like freebies at all" because they are of excellent quality and for sure you will love to use them too!
Mix & Match
And the blissful surprise does not stop there because you can also mix and match your favorites. You can buy any 2 items and enjoy 10% OFF or buy any 3 items and get 12% OFF!
The freedom to choose the products is up to you, you can match your favorite True Beauty Inside Cushion with the K.O! Kombucha Omega Deep Cleansing Balm or maybe a barenbliss lippie combination: Peach Makes Perfect Lip Tint, Full Bloom Transferproof Matte Tint and Kiwi Tin Lip and Cheek Tint. Well, the possibility is endless so better take advantage of this end of the month sale NOW!
barenbliss BUNDLES
If you are running out of ideas, you can also get these pre-selected bundle deals and enjoy 10% OFF!
Fine to Refine Compact Powder and Peach Makes Perfect Lip Tint
True Beauty Inside Cushion and Peach Makes Perfect Lip Tint
Fine to Refine Compact Powder and Full Bloom Transfer-proof Matte Tint
See Also
EXCLUSIVE VOUCHERS
More than this, barenbliss will also offer Exclusive Vouchers!
Avail these blissful PAYDAY SALE NOW at any barenbliss official E-Markets:
Shopee Mall,LazMall or TikTok Shop!
For more BNB content, feel free to visit our social media pages: Facebook and Instagram. You can also join the barenbliss Viber Group for more exclusive announcements and giveaways, click here: BNBae Viber Community
See you there, BNBaes!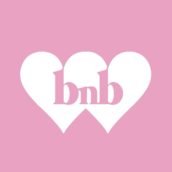 BNB Team
𝒃𝒂𝒓𝒆𝒏𝒃𝒍𝒊𝒔𝒔 (bnb) Beauty Lab was founded by the best scientist to create innovative products. Based on its scientific and pure formula, barenbliss combines natural and scientific ingredients, it removes all harmful ingredients and created the pure 𝑩+𝑵+𝑩 formula to create a new lifestyle that is suitable for all skin types, making this brand a makeup and skincare hybrid.