YouTube seems to now be taking action against ad blockers
Photo by Alexander Shatov on Unsplash
Reddit user discovered this week that, when you are using YouTube's streaming service, there will be a pop-up notification stating "Ad blockers are not allowed on YouTube".
User access to YouTube videos was restricted unless they enabled YouTube adverts or subscribed to YouTube Premium, a membership service that prevents advertisements from interrupting viewing content. They were given the option to subscribe to this which costs $11.99 (Php 669.81) per month or disable their ad blockers.
The online streaming giant hadn't taken action against ad blockers for several years. Meanwhile, the notification stated that "Ads have allowed YouTube to remain free for billions of users".
Meanwhile, Bleeping Computer reports that the measure is part of a limited global test the company is conducting in order to make sure advertisers continue to get a good return on their investment.
Due to the volatile digital ad market and the broader economic uncertainty, Alphabet, YouTube's parent company, reported its third straight quarterly decline in ad revenue in late April.
During Bleeping Computer's interview, a YouTube spokesperson confirmed that the pop-up was authentic and part of a "small experiment."
They said, "We're running a small experiment globally that urges viewers with ad blockers enabled to allow ads on YouTube or try YouTube Premium. Ad blocker detection is not new, and other publishers regularly ask viewers to disable ad blockers."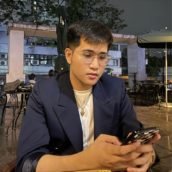 Raphael Garcia
Raphael is a person born between the generations of Millenial and Gen Z. He was produced by Cavite State University (Main Campus) with a bachelor's degree in Political Science. The lad has a fresh take on things, but can still stay true to his roots. He writes anything in Pop Culture as long as it suits his taste (if it doesn't, it's for work). He loves to wander around the cosmos and comes back with a story to publish.