Starlink proves to have the fastest median download speeds in the PH
The company behind Speedtest recently published data from Q4 2022 and Q1 2023 in the Philippines. According to the data, Starlink had the fastest median download speeds averaging 110.78 Mbps compared to all other fixed broadband providers.
Starlink's upload speed was 13.69 Mbps and its latency was 162, according to Speedtest Intelligence. Despite the fast download speed, this speed was slower than average nationwide. With that in mind, it doesn't make sense to consider it a perfect solution. Also, its latency was much higher than fixed broadband providers.
There is a concern that Starlink's lower upload speeds and higher latency are not just a problem in the Philippines. The company has also reported slower upload speeds and higher latency in new countries where the new internet provider has recently begun operations.
The internet provider in the Philippines is far from perfect. Because of that, the upload speeds are slower and the ping is higher. At least, that's what the Ookla and Speedtest Intelligence data says.
Even though Starlink isn't providing high-speed fiber connections just yet, it remains a good option if you live in areas without high-speed fiber connections, such as the provinces. In your home or business, Starlink can be used as a secondary internet provider.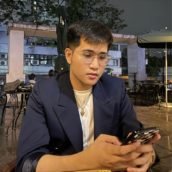 Raphael Garcia
Raphael is a person born between the generations of Millenial and Gen Z. He was produced by Cavite State University (Main Campus) with a bachelor's degree in Political Science. The lad has a fresh take on things, but can still stay true to his roots. He writes anything in Pop Culture as long as it suits his taste (if it doesn't, it's for work). He loves to wander around the cosmos and comes back with a story to publish.