YOUR STORIES, HIS MUSIC: JED MADELA'S 20TH ANNIVERSARY CONCERT HERE & NOW HAPPENING ON DECEMBER 10 AT SOLAIRE
Jed Madela gained his fame after becoming a singing champion back in 2003 at the World Championship of Performing Arts. Soon we heard his high-hitting vocals singing the hit songs that became the soundtrack of our life & love stories.

It is only fitting that we look back and celebrate two decades of exceptional musical performances and achievements. Jed will belt out the songs that resonate our personal stories in a night full of world class performances. These will be performed by the world champion himself.
Jed Madela will be having his 20th Anniversary Concert entitled JED MADELA HERE & NOW. It will be on December 10, 2023, 8PM at The Theatre at Solaire. Madela will be serenading attendees with his greatest hits such as The Past, How Can I Fall, Changes In My Life and Forevermore and perform a tasteful list of songs. Surprise guests who are known to be Madela's idols. Added to these are two of the biggest musical icons from the country will also have a landmark stage performance.
Ticket prices start at PHP 2,500 for Upper Box seats, PHP 4,000 for Lower Box Seats, PHP5,500 for Premium Gold Seats, PHP 6,500 for VIP Seats, PHP 8,500 for VVIP Seats and PHP 11,000 for Platinum Seats. Stay tuned as Tickets will be sold soon on Ticketworld's website at https://premier.ticketworld.com.ph/.
To know more details about this night of music excellence, you may also follow Creazion Studios on social media at www.facebook.com/thecreazionstudios on Facebook, www.instagram.com/thecreazionstudios on Instagram.
Don't miss out on an iconic night of powerful vocals and musical prowess!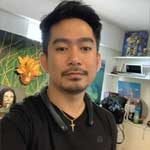 Josh Austria
Aside from being a businessman, Josh Austria has been working in PR and media industry for more more than a decade. From his years of experience as the Marketing and Advertising Head of Village Pipol Magazine, he has built strong relationships with creative people, brands, and organizations.