Xiaomi impresses with newly-released smart tech line in the Philippines
Phot from Unsplash
At a global product launch in Barcelona, Spain, Xiaomi recently launched its latest smart tech line. Exciting the crowd, the lineup includes Xiaomi Buds 4 Pro, Xiaomi Watch S1 Pro, Xiaomi Electric Scooter 4 Ultra, and Redmi Smart Band 2.
The devices are guaranteed to deliver unparalleled entertainment and a smart living experience for Xiaomi fans worldwide. Moreover, from March 4 to 12, 2023, Xiaomi Philippines offers the smartphones with freebies.
A cross between classic and smartwatch tech
First, on our list, we have the Xiaomi Watch S1 Pro which flawlessly interweaves the classic watch design with modern smartwatch technology. The watch features a 1.47″ AMOLED display, scratch-resistant sapphire crystal glass, and a rotatable crown. This sleek perk makes up for a stylish and durable accessory for any occasion.
The watch tracks real-time information on over 100 sports activities and offers a range of workout data and health-tracking functions. These include heart rate, SpO tracking, and sleep monitoring. The watch charges quickly and comes with a wireless charging dock for added convenience with a battery life of up to 14 days
Available for a promo price of only Php 16,999, it comes with a free Xiaomi Buds 3.
Get stylish while being fit
Looking for something to take your fitness journey to the next level? Well, the Redmi Smart Band 2 is the perfect accessory for you. With its sleek and posh design, this smart band fits comfortably on your wrist and precisely tracks your daily activity.
This device offers a comprehensive overview of your health and fitness progress. Envision it from step counts and distance traveled to heart rate monitoring and sleep tracking. The extensive color display makes it easy to view your stats. Meanwhile, the long battery life ensures you can wear it all day and night without worrying about recharging.
The Redmi Smart Band 2 retails at only Php 1,499. 
Robust cleaning tool
Known for being robust and well-built, Robot vacuum cleaners from Xiaomi impresses. They also come with powerful suction and long battery life and do a great job of cleaning efficiently.
Four new models are out now, each with different features and prices. Avail the Xiaomi Robot Vacuum E10 for Php 9,599 or the Robot Vacuum S10 for Php 13,999 – both come with a free Handheld Vacuum Cleaner Mini.
For heavy-duty cleaning, choose the Xiaomi Robot Vacuum X10 at Php 23,999 with a free Xiaomi Air Purifier 4 Compact. Or go for the top-of-the-line Xiaomi Robot Vacuum X10+ with premium features for Php 43,990, including a free Xiaomi Air Purifier 4 Lite.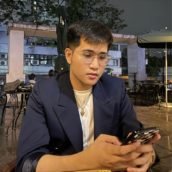 Raphael Garcia
Raphael is a person born between the generations of Millenial and Gen Z. He was produced by Cavite State University (Main Campus) with a bachelor's degree in Political Science. The lad has a fresh take on things, but can still stay true to his roots. He writes anything in Pop Culture as long as it suits his taste (if it doesn't, it's for work). He loves to wander around the cosmos and comes back with a story to publish.