'The Final Pitch' invites entrepreneurs across all industries with the launch of its 9th edition
The 'Open Edition' aims to promote inclusivity and democratize access to opportunities for entrepreneurs beyond tech startups
The Final Pitch, the Philippines' premier business reality TV show, is back for its ninth season on CNN Philippines, with the theme "Open Edition." The new season provides opportunities for aspiring entrepreneurs, innovators, and startups from all industries to present their innovative business solutions catering to a diverse panel of investor-judges looking to fund and back their initiatives.
The show's creator and host, John Aguilar, stated that the Open Edition is poised to be a breakout season for the series as it emphasizes the significance of inclusivity and diversity in the business world, particularly for non-technology startups seeking investment and partnership opportunities and aiming to take their businesses to the next level.
"We have decided to make this an 'Open Edition' to be able to give a chance to entrepreneurs of different sizes, industries, and verticals to be able to participate in both the fundraising, mentoring and market reach that The Final Pitch has been able to give the entrepreneurs who have pitched their enterprises on the show. This is also a way for us to democratize access to everything that show stands for, to go beyond tech startups, which have traditionally been the majority," said Aguilar.
Roster of Judges
This season's roster of judges also hail from different industries, bringing diverse perspectives and valuable insights to aspiring entrepreneurs. The panel of investor-judges includes Rico Bautista, President and CEO of Etiqa Life & General Assurance Philippines; Brian Poe-Llamanzares, President of Pantheon Holdings; Henry Aguda, President and CEO of UnionDigital Bank and Member-convenor of GoDigital Pilipinas; and Robert Scott, Vice President-Hotel Operations of Okada Manila. For the first time, the show will involve judges from the diplomatic corps with the participation of the Israeli Ambassador to the Philippines His Excellency Ilan Fluss, and the British Ambassador to the Philippines Her Excellency Laure Beaufils. According to Aguilar, the judges will serve as not just potential investors, but as strategic partners to the future contestants.
In a virtual press launch on May 9th, Rico Bautista expressed his desire to collaborate with entrepreneurs who have strategic, feasible, and technological ideas with clear business opportunities.
Bautista stated, "I am personally looking for startups who can help expand our business in Etiqa, especially when it relates to insurance, customer service, and distribution. I am also looking for an entrepreneurial and passionate leader and a strong business team with the ability to combine art with technology. Their passion in starting up and innovating, to come up with something so simple and yet very relevant, both to the market they're playing in and to the company that they will be helping. Lastly, future potential and clear commercial teams resulting in early Return of Investment (ROI)."
According to Brian Poe-Llamanzares, he is seeking business solutions that directly address significant problems in the country and are both usable and accessible to the public.
"As an investor and entrepreneur, I am always on the lookout for innovative solutions that address real problems and benefit the general public. Simultaneously, I am also keen on identifying opportunities that align with our family business at Pantheon Holdings. However, my ultimate belief is investing in the entrepreneurs themselves. In the Philippines, entrepreneurship is the driving force behind many successful companies, particularly at the startup level, and the person behind the venture is what ultimately makes it successful. I am thrilled to engage with entrepreneurs who possess a clear vision of what their company requires to grow and thrive, whether it be a technological solution, marketing assistance, or networking opportunities," expressed Llamanzares.
Expressing his enthusiasm for finding the next big thing in the Philippine startup scene, Henry Aguda said, "Our main focus in UnionDigital Bank is to provide banking service to the under-banked, unbanked and SMEs, that is why we have an open mind coming into this show to find the 'diamond in the rough', an SME that will become a unicorn one of these days. My excitement is here also looking for solutions that we can take to the government and be the ones to scale up. Maybe an entrepreneur or a startup can solve a problem that the government is trying to solve and the government becomes the accelerator to make them a unicorn." Aguda is looking for game-changing ideas that can transform the industry and provide solutions to the government's problems.
Mentorship Program
Aguilar also announced that this season's mentoring sessions, previously exclusive to the contestants of the show, will be open for the first time to participants outside of the program. The Final Pitch will invite the show's contestants, students, startups, and other organizations to come together for a one-day learning experience during the filming of the Open House Mentoring Day episode on May 23 at Thames International Business School.
The mentorship program will involve a diversified group of business mentors who will guide the participants. These mentors include Dean Bernales, Founder & CEO of Uniquecorn Strategies; Chris Peralta, Founder of Silicon Valley HQ; Vince Golangco, CEO & Founder of When in Manila; Atty. Marlon Valderama, founder and CEO of LexMeet; Joel Santos, President of Thames International Business School; and Paolo Rentero, Co-Founder of TechShake. Aguilar will likewise give a pitching masterclass based on his best-selling book The Art and Science of the Pitch.
"We are excited to offer opportunities to a varied range of entrepreneurs and startups to take advantage of the fundraising, mentoring, and market reach that The Final Pitch Open Edition can provide. This is our way of promoting inclusivity and diversity on the show, and we're eagerly anticipating the incredible concepts and companies that will emerge from this season," Aguilar added.
To join The Final Pitch, interested applicants will be required to fill out and submit an online entry form through the link: TheFinalPitch.ph/application via its official website TheFinalPitch.ph. The deadline for submission of applications is until May 13, 2023. Participants who wish to join the May 23 Open House Mentoring Day can register through https://TheFinalPitchOpenMentorship.eventbrite.co.uk or visit the The Final Pitch Facebook and LinkedIn pages.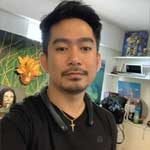 Josh Austria
Aside from being a businessman, Josh Austria has been working in PR and media industry for more more than a decade. From his years of experience as the Marketing and Advertising Head of Village Pipol Magazine, he has built strong relationships with creative people, brands, and organizations.