With the growing concerns around the COVID-19 pandemic and typhoons, many families were still displaced due to the quarantine
.
TMI Cares: COVID-19 and Typhoon Relief Operations aim to provide food packs to frontliners, relief packages to indigent beneficiaries and typhoon victims. This is to prevent them from going out just to be able to get their daily supplies.
For this wave, TMI is planning to give a tablet or laptop to the students. They see those unfortunate but deserving students who do not have access to online classes. They are facing this big challenge this time of crisis. TMI wants to reach people as many as possible with the help of everyone.
Please keep sending your donations to our TMI Cares project.
Below are the bank accounts where you can send your donations:
Chinabank (Tanghalan Mandaluyong Inc.)
Savings Account # 120402008028
Any help that you can extend to this project will be a big help to show our "we heal as one".
Rest assured that any help will also be acknowledged through their social media accounts.
You may check our FB page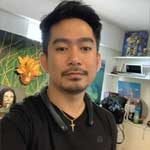 Josh Austria
Aside from being a businessman, Josh Austria has been working in PR and media industry for more more than a decade. From his years of experience as the Marketing and Advertising Head of Village Pipol Magazine, he has built strong relationships with creative people, brands, and organizations.