Answered prayer! Meet Enrique Pablo the bunso of Patrick Garcia and Nikka Martinez. On Thursday via Instagram, Nikka uploaded a photo of herself and her husband Patrick in the hospital, cradling their newborn baby Enrique Pablo.
Truly beyond grateful. I couldnt contain my tears the minute I heard you cry, I am overwhelmed with so much joy! I have never felt this much inlove and I couldnt ask for anything more. You and your ate's are our answered prayer! We Love you more than you will ever know💙
World, meet our son, Enrique Pablo 🌙
View this post on Instagram
Last February, the couple announced that they are having a healthy baby boy.  Nikka and Patrick revealed the news through a video in which their family members guessed on the baby's gender.
Sobra-sobrang good ng Panginoon, and this is so personal to me kasi parang grinant Niya talaga yung desire ng heart ko. So I just continue to pray that we continue to be good stewards, good parents who will raise these children up, to learn to love God with all of their hearts, you know, because He really is super real. 
This year, the couple marked 10 years of being together and six years of marriage. Patrick and Nikka are already parents to 3 daughters – Michelle Celeste, 7, Nicola Patrice, 4, and Francisca Pia, 3. Patrick also has a son, Jazz, with his ex-girlfriend Jennylyn Mercado.
Actor Patrick Garcia says that he met his wife Nikka in a tire-changing shop owned by his friend. The former child star admitted that he developed a physical crush on Nikka right away. Patrick and Nikka tied the knot on March 21, 2015.
Congratulations to Patrick Garcia, Nikka Martinez, and Family!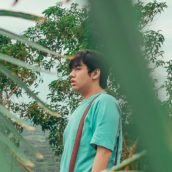 Ivan Royce Pedron
Ivan Royce is a journalism student from Cavite State University. Aside from being a writer, he is also a video content creator, photographer, and graphic designer. He likes to drink…. Coffee, tea, or maybe alcohol. Ask him for recommendations!