The ongoing Tokyo Olympics are all the rage right now as news circulating it continues to spread like wildfire. Especially when the Philippines earned its first-ever gold medal, thanks to Hidilyn Diaz in weightlifting. Her success had become a significant feat and, of course, it was not an easy journey. From being snubbed of sponsorships to facing failures, Hidilyn met a lot of trials.
It's no wonder that her achievement fills the timeline of every Filipino's social media network right now. And, brands have, once again, take this opportunity to market their products. Known as moment marketing, it takes advantage of current events and trends by creating relevant materials. It has become a way to market the brand through meaningful and engaging trending conversation. In short, it's basically just jumping on the bandwagon!
However, it's not necessarily a bad thing since it allows creative expressions. They also contribute to making Hidilyn Diaz's name more known.
Riding the tails, of the success of Hidilyn Diaz, here are ten brand posters that I think are the most creative ways to congratulate her win and get in a good word with consumers: 
# 10 | ARMY NAVY
Army Navy focused on the catchphrase "Finally It's Gold" featuring their well-known burrito wrapped in gold foil. It's smart and straight to the point!
# 9 | YELLOW CAB
Yellow Cab showcases a silhouette of a weightlifter against their signature Spanish yellow background. It's creative because it makes us crave mozzarella cheese.
# 8 | TOYOTA
Toyota flexes its creative muscles at work with this witty slogan. They did a triple-play on the word "lift." Lift as in giving someone a ride, lift as in raising or boosting stats for the Philippines, and lift as in weightlifting.
# 7 | GLOBE
Taken from their motto, "Atin Ang Mundo,' Globe spins their slogan to say that the Olympic Gold medal is ours. It is indeed, thanks to Hidilyn Diaz!
# 6 | GRAB
Grab has always produced clever marketing materials. This one is no different. Creating a promo code and saying congrats for GRABbing the gold is a way to stay relevant in the consumers' minds. Plus, the 55-kg category earned Diaz her gold.
# 5 | ALAXAN
We all know Alaxan as a medicine for body aches, which is usually experienced by athletes! It makes sense that they would incorporate Hidilyn's win and her battle as the weightlifter that she is.
# 4 | LAZADA
Classic Lazada. "Nasa Lazada Yan" is an LSS song stuck and known to every online shopper's mind. Using that iconic keyphrase to say that we do have an Olympic Gold Medal in the Philippines – Salamat, Hidilyn!
# 3 | MAX'S
To the Max means two things- pushing limits to the max, and going to THE MAX to celebrate Hidilyn's win. The slogan is witty, and the graphics are minimally pleasing.
# 2 | MEGA SARDINES
Yes, it is a tin can incorporated as an Olympic Gold Medal. Relevant? Yes. Witty? Yes. Filipinos are really creative when it comes to cognizant associations!
# 1 | OROCAN
Orocan remains to be an iconic brand in the Philippines known for its funny and honest advertisements. Despite being just a manufacturer of plastic materials, Orocan remains to be one of the top household brands in the country that Filipinos love and trust. They spill the tea and call things out as they are. It's a brand that has a human voice, which is ALL THE RAGE nowadays. We want brands that speak to us equally. We're all tired of the usual car-sales talk that makes us feel we're just numbers on to be met on a chart.
These slogans and ads are riding on Hidilyn's success. 
When she was asking for brand sponsorships to fund her rigorous training, brands only placed her on *seen* and now they're using her to promote themselves? SHAME SHAME SHAME. Anyways, we offer our sincerest congratulations to Ms. Hidilyn Diaz! You are truly a benchmark for how hard work reaps success. You're an inspiration to us all.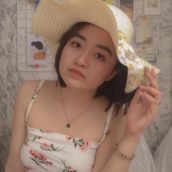 Llana Cabajar
An aspiring adventurist who aims to travel the world someday. Weird and poetic, a great friend for problematic rants and deep talks about life in general. Hit me up on my socials!