He may be cool as ice but Michael Martinez has the blazing hot desire to grab an Olympic medal. The Filipino figure skater, who raise the Philippines flag in the figure skating world, needs our help this time. He already competed in Winter Olympics in Sochi 2014, and Pyeongchang 2018.
In 2015, Michael Martinez won the Asian Figure Skating Trophy, he is also a two-time Triglav Trophy champion
Michael Martinez also won an ISU Challenger Series medal – a silver at the 2014 Warsaw Cup. In 2014, he made his name as the first Filipino and Southeast Asian athlete to qualify for the Winter Olympics. Unfortunately, Martinez lands on the 19th spot. Nonetheless, it's still an achievement. Michael did not stop from there. 2018, he gets back on the ice in Pyeongchang Olympics. Despite his great performance, the Olympian failed to bag the medal.
Michael Martinez needs financial support
It's not always a smooth glide. Last April, Michael, and his team decided to hold a fundraising event. He will be using the money to prepare for the Nebelhorn Trophy, Winter Olympics Qualifying Event from September 22 to 25, 2021 in Germany. In the post, he also revealed that he is currently doing intensive training in Russia with my coach Nikolai Morozov, a top figure skating coach. Michael aims to be the first athelete from a tropical country to win a Winter Olympic medal.
My team and I have organized a fundraising campaign called MICHAEL MARTINEZ – Road to 2022 Winter Olympics to help out with some of the training expenses for the reason that I currently don't have sponsors yet. So I am humbly reaching out to you to join me on my journey towards the 2022 Winter Olympics and bring recognition once again to the Philippines.
According to his team, the training costs 16,000 USD per month (coach fees for the new program, technical, harness, ice dance, off-ice, gym, equipment, ice time fees, doctor, chiropractor and massage therapist fees, athletic training supplies, medication, accommodation, food, supplements, transportation and more). As of writing the fundraising raised more than 16,000 USD.
You can send in your donations through:
1. Gofundme Link:
2. Bank Transfer
Michael Christian Martinez
Bank Name: BDO
Account Type: Peso Savings Account
Bank Number: 010150134371
3. GCash 
With the Philippines' first-ever gold, it's fantastic to see companies pledging on top of the MVP Sports Foundation's 10 million incentive. It made me realize how much we value results and accomplishments. Basically, you need to prove yourself first. When the athletes are still in training, though, only a few support them financially. Hoping the gold medal will spark motivation to support athletes whatever the sport they are playing. Who knows, maybe if they support our athletes while they are still training, we may be able to go home with more gold medals.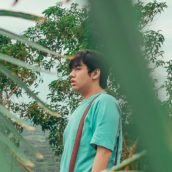 Ivan Royce Pedron
Ivan Royce is a journalism student from Cavite State University. Aside from being a writer, he is also a video content creator, photographer, and graphic designer. He likes to drink…. Coffee, tea, or maybe alcohol. Ask him for recommendations!