Bea Luigi Gomez is now the subject of current social media trends as the Miss Universe pageant has just concluded. After successfully landing in the Top 5 for the competition, she failed to take home the crown for the Philippines, unfortunately.
No feelings of sadness though, because Filipinos, as always, have a positive way to cope up with lost triumph. And together with our extending of praises to congratulate Miss India for the win, is how we light-heartedly hope for victory the next time.
Swinging the popularity as the talk of the town, let's recall some of the unforgettable Bea in our local industry— those who were controversial, once intriguing, but remained forever memorable.
Bea Alonzo
To begin with, we have 'Basha' of One More Chance and 'Bobbie' of Four Sisters and a Wedding. Movies that were too great, it's impossible to forget about it and how Bea Alonzo owned the roles.
Alonzo was the subject of the 2019 controversy after breaking up with her then-boyfriend, Gerald Anderson. In the issue that lasted until 2021, the actress claimed that the latter ghosted him, eventually ending for good their long relationship.
Involved as well was Julia Barretto who was apparently the 'third party' that contributed the most to the couple's breakup. Despite Anderson and Barretto both denying the allegation then, they confirmed their relationship in March 2021.
Now long moved on and healed from her past wounds, Alonzo is happy with her new boyfriend, Dominic Roque. Recently, she also ventured into exploring her growing career after signing a contract with the GMA network.
Bea Binene
Bea Binene is an actress who in her teen popularity, was in a love team with actor and ex-boyfriend, Jake Vargas. It was in 2015 however, when the two confirmed their official breakup, putting a stop to their well-loved chemistry that started in 2010.
In an interview, Binene revealed that a non-showbiz third party was the reason for their parting ways. Vargas, on the other hand, denied having cheated and said they only lost connection as lovers.
Nevertheless, Binene maintained a professional relationship with Vargas afterward. She continued soaring high as an artist with much more discoveries.
Binene became a young entrepreneur in 2019. She also entered the field of broadcasting, currently anchoring DZBB Super Radyo and other programs of GMA News TV.
Bea Gomez
Beatrice Luigi Gomez aka Bea Gomez is the titleholder of this year's Miss Universe Philippines. Fresh from the battle stage, she competed for the Miss Universe 2021 pageant in Eilat, Israel. In a fierce fight, she was among the top 5 but failed to bring the 4th winning crown for the Philippines.
Apart from showcasing her glimmering efforts for the competition, there is another reason why many admired Gomez. Historically, she is the very first openly bisexual woman who earned the Miss Universe Philippines title!
Being part of the LGBTQ+ community herself, to represent the queer is among her advocates. To add, Gomez co-founded an organization empowering children. She is also a promoted sergeant for the Philippine Navy Reserve Unit.
Bea Santiago
In 2013, another admirable Bea (before Gomez) first shone from the depths of pageantry. She is Bea Rose Santiago, a 2011 Mutya ng Pilipinas crown-bearer, who also conquered the Miss International 2013 title.
More than a beauty queen, Santiago is also a model and an actress under Viva Artist Agency. Like most women in her field, standing out of the competitive pageant allowed her to experience the limelight of showbiz.
Sadly, as a result of her intense dedication to fitness, Santiago was diagnosed with chronic kidney disease in 2018. In July 2021, she shared how she's undergoing dialysis and is currently waiting for a kidney transplant.
Santiago is bravely fighting against this hardship in hope that her story inspires others.
Bea Saw
Lastly, we have Beatriz 'Bea' Saw whose story is for sure familiar to everyone. Saw is an actress, who started as a contender for the famous reality television series, Pinoy Big Brother. She was one of the housemates for its 2nd season.
In 2007, a clip from one of its episodes happened, which to no one's knowledge will remain iconic. It was a tussle between Saw and another housemate, Maricris Dizon, over an issue of liking a male housemate.
Dizon initiated the dramatic confrontation eventually unfolding into a heated argument. Here, Saw instantly popularized until today the line, "Ang respect hindi 'yan ini-impose, ine-earn 'yan. Act your age, Maricris!"
After that, Dizon was force evicted for threatening physical harm. In the end, Saw was hailed as the show's ultimate winner.
Be a BEA, be a change!
If there's anything these Beas taught us, it is probably the lesson of how powerful the females can be. That, in the cycle of society looking down on women, there will be a Bea willing to fight and destroy the high ground of inequality.
Do you know any other Beas out there? Share it with us!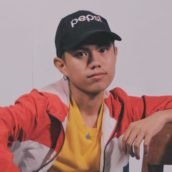 Renzneil Robles
Renzo is an introvert who prefers to do things at his own pace. Unlike most writers, he reads lazily. Watching Korean dramas at night is his constant source of comfort. Although oftentimes commended for being outspoken, he speaks better through writing than with his words.