Photo Credit: @lacasadepapel Instagram
If you're an avid fan of the popular Netflix series Money Heist, then you're up for some treat! There's this ongoing news that Koreans will probably make an adaptation of La Casa de Papel. BH Entertainment and ZIUM Content announced it last June and so far, we have tidbits about this upcoming adaptation.
What do we know about Money Heist's adaptation so far?
According to MyDramaList, we are possibly going to see it sometime in 2021. For the benefit of those who haven't seen Money Heist, this is a crime drama about a group of thieves. A criminal mastermind who calls himself "The Professor" leads the series of heists. There are assumptions that the setting of the plot is in Seoul.
There's no confirmation yet regarding the cast of this Money Heist's adaptation but rumors said these actors/actresses will star in it. Last August, many speculated that Yoon Ji Tae will have the role of the Professor. He's under BH Entertainment and many recognize him for his roles in When My Love Blooms (2020), The Good Wife (2016), and Healer (2014).
Another rumor is Jeon Jong So will play the role of Silene Oliveira aka Tokyo. The Burning star has an upcoming thriller movie with Park Shin Hye entitled Call and Netflix is showing it this November.
The main cast of the Spanish series also includes Itziar Ituño as Raquel Murillo/Lisbon, Pedro Alonso as Berlin, Paco Tous as Moscow, Alba Flores as Nairobi, Miguel Herrán as Rio, Jaime Lorente as Denver, and Esther Acebo as Stockholm.
Money Heist Part Five is currently in production and will be the show's final season. You can stream the previous seasons on Netflix.
What are your thoughts on this adaptation?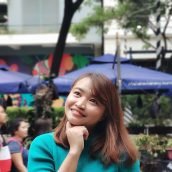 Queenie Lastra
Queenie Lasta got her bachelor's degree in Communications Research from UP Diliman. In her free time, she likes to read thriller novels, psychology books, and mangas. She believes in the importance of grit, hard work, and passion to become a great writer in the future.