Eight teams made up of forty awesome gaming creators participated in the second TikTok GGPH Creator Cup Tournament. And, Chug Juggers emerged as winners! Members @verdennn, @deadjahvu, @kenjhungry, @filmreal, and @saucy2k_ bested other participating teams. They took home $600 and Valorant merchandise.
Chug Juggers Emerge As Champions of TikTok #GGPHCreatorCup2
Second placers 7Seas received $300 plus Valorant merchandise. This team, then, consists of @deathlessxd, @7s_strykee, @7s_dreix, @7s_cain, and @7s_akaishio.ch. Meanwhile, players @rukivjp, @superpluu, @7skitsune, @aryannaepperson, and @envyyygaming from the Pluwuyanna Supremacy team won third place. They, on the other hand, received $100 along with Valorant merchandise. Out of forty creators, GGCPH Creator Cup awarded @saucy2k_ as the Tournament MVP, receiving another $100, along with Valorant merchandise.
The second GGPH Creator Cup Tournament.
Hosted in partnership with FIGHT E-sports, Globe co-presented while Riot Games supported the tournament. Wallet Codes, ChampTailors, and Galawang Pinoy sponsored the tournament. The game was also set within Riot Games' Valorant. Then, they streamed it live on the tournament's official TikTok account. Tiktok recently established itself as a new home for gamers online. Tournaments such as the Creator Cup helps to grow and solidify the community.
The constant addition of rich and relevant gaming content helps add diversity to the platform as well. On TikTok, people can become a part of online communities that they wish to belong to, across varying interests, including gaming. Through this, the platform is able to continue bringing joy and inspiring creativity among all of its users. Want to be part of the awesome gaming community on TikTok? Download the app on your iOS and Android devices today to get started.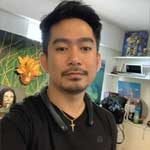 Josh Austria
Aside from being a businessman, Josh Austria has been working in PR and media industry for more more than a decade. From his years of experience as the Marketing and Advertising Head of Village Pipol Magazine, he has built strong relationships with creative people, brands, and organizations.