Do longer videos work on TikTok? See the difference a little extra time makes. Discover how creators use longer videos to level up their content. The social media app remains known as a platform for short-form video content. By default, people can post one-minute clips. However, the app continues to innovate has recently given users the ability to share videos up to three minutes long. Although this new and longer video format had mixed reactions when the app first released it, creators used it as a new opportunity to creatively express themselves.
Three-minute TikTok videos at a glance

The longer duration gives creators more room to experiment with their content, and may even help them establish a deeper connection with their followers. These longer videos are proving to be ideal for content such as in-depth tutorials, skits, and videos with a large amount of information to share. Check out these long video posts from TikTok creators, and see the difference that a longer timeframe can make.
Here's an example of experimental content done in 3 minutes.
https://www.tiktok.com/@sokolov_artyom/video/6896898006625324289
In-depth tutorials for subjects like Math and Science are more effective when you have more time to dive into details.
https://www.tiktok.com/@teamlyqa/video/6952834968091512066
You can share a lot more information and insights when you have three whole minutes.
https://www.tiktok.com/@dockilimanguru/video/6942403072677235969
Longer skits mean even more fun and entertainment.
https://www.tiktok.com/@davaoconyo/video/6953184450385612034
A look at the classic one-minute video format, and why it works

Essentially, one-minute videos are short enough to keep viewers interested, are easily shareable, and quick to make. While some might find it challenging to keep within the one-minute timeframe, with a little extra creativity and ingenuity, users can deliver powerful content within this short amount of time. With one-minute videos, viewers can quickly scroll from one video to the next without losing interest. Creators can easily capture attention, and generate engagement from followers as well. Short clips are also often simpler to make, and are more shareable than longer content.
Whether you prefer one-minute clips or longer three-minute content, there are a lot of videos for you to enjoy on TikTok. Download the app on your

iOS

and

Android

devices today.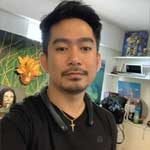 Josh Austria
Aside from being a businessman, Josh Austria has been working in PR and media industry for more more than a decade. From his years of experience as the Marketing and Advertising Head of Village Pipol Magazine, he has built strong relationships with creative people, brands, and organizations.