Can the Philippines Become Asia's Blockchain Capital?
The Philippines was doing well before the COVID-19 pandemic arose. Then, the economy went down, and millions of people were out of work. Mobility restrictions caused significant problems, so digital solutions came to save the day.
Everything had to become digitized, which led to cashless transactions and the adoption of cryptocurrency. This is a huge development because cash is still prevalent in the Philippines. In fact, about 70 percent of Filipinos don't use a bank.
Still, digital solutions triumphed, and cryptocurrency came to new places. Have you ever visited a Bitcoin casino? They're just like traditional gambling websites, but you can pay with crypto!
Smartphones became the prevalent way to pay and do business. Roughly 79 million Filipinos used their smart devices for daily activities during the pandemic.
Play-to-earn (P2E) games and mobile apps helped Filipinos dabble in cryptocurrency and earn money during the pandemic. Last year, the Philippines ranked 15th in the global adoption list for crypto. That number is set to drop continually throughout 2023 and beyond.
However, the pandemic wasn't the only thing that drove crypto adoption for Filipinos. Hundreds of people have already been trading and investing in virtual cryptocurrencies since they came on the scene.
Likewise, regulatory bodies and financial institutions are studying the benefits of decentralization. This could lead to integration in those operations, too. Let's look deeper into crypto adoption and blockchain evolution.
Crypto Milestones for the Philippines
When crypto first came on the scene, it was hard to invest in them. Early adopters had to sell and buy cryptocurrency through foreign exchanges. Then, Coins.ph arrived in 2014. It offered a new way for Filipinos to make financial transactions with cryptocurrency.
People could make payments, shop online, and make remittances easily. Plus, cross-border payments were much easier because there were fewer fees and tax implications.
When SCI (Satoshi Citadel Industries) came on the scene in 2014, it also helped. This fintech company built the blockchain's ecosystem in the Philippines. Likewise, Bangko Sentral ng Pilipinas issued advisories that told Filipinos how beneficial it was to deal with VCs.
Bitcoin rose to popularity in 2017. The value increased significantly within a few months. This led BSP to require cryptocurrency exchanges to register as transfer and remittance companies. Overall, the goal was to safeguard everything and reduce the risks of crypto.
Financial institutions then found more crypto solutions, such as rolling out a cryptocurrency ATM in the Philippines. This helped customers exchange virtual currency for money.
The bank then introduced its own stablecoin, PHX, which helped rural banks deal with payments and remittances. Likewise, crypto holders in the Philippines were allowed to sell crypto in exchange for cash at all 7-Eleven stores.
Cryptocurrency Trends
There are countless crypto trends in Southeast Asia that indicate the Philippines might be the next digital currency capital of the world. Let's take a look at them now:
Axie Infinity
Axie Infinity is an online blockchain-based game. The pet universe allows gamers to battle their own designed creatures or trade them for crypto. Users require a digital wallet to sell game assets, and it features a player-owned and decentralized economy.
SkyMavis created the game and offers its own wallet, Ronin. However, the Axie community likes MetaMask, as well. This is another thriving company in the Philippines.
The play-to-earn model allows players to create digital assets and identities. This shifts power from the traditional gaming industry and offers people a chance to earn money when playing. Overall, Axie Infinity uses NFTs (non-fungible tokens), which are digital assets on the blockchain that signify work ownership.
XUMCoin
XUMCoin is a service- and utility-oriented digital currency. It was launched in June 2022, beginning life at the Okada Manila Resort. It actually features its own blockchain called XUMChain and is considered a gas fee for the ecosystem.
Roughly 55 million XUMCoins were available when it hit the scene, and 10 million were open for circulation in the first year.
Cryptocurrency Exchanges
Bangko Sentral ng Pilipinas (BSP) is the central bank for the Philippines. It approved four crypto exchanges in July 2022. There are now 16 service providers. Though they are called remittance and transfer companies, you can find COEXSTAR, PDAX (Philippine Digital Asset Exchange), Atomtrans Tech Corp, Telcoin, and Rebit.
MetaMask
MetaMask is a blockchain-app gateway and crypto wallet that lets customers trade and save their digital tokens. Axie Infinity gamers use it through its Axie Infinity Shards, which are Ethereum-based. Likewise, it offers a gameplay reward called Smooth Love Potion.
NFT Collections
Artists everywhere are now using NFTs to sell original creations through crypto. Luis Buenaventura is a Filipino artist who sold 222 editions of his works, and many others are doing the same.
Formal Regulatory Approach
The BSP has established a regulatory framework for cryptocurrency exchanges. It was sent out in February of 2017, and the guidelines require ESPs (exchange service providers) to register the company with the central bank before issuing transfers and remittances.
UnionBank and PDAX
The BTr (Bureau of the Treasury) has teamed up with PDAX (the Philippine Digital Asset Exchange) and the Union Bank to launch a special app. This will assist with government treasury bond purchases and sales. It was used to raise more funds to help the government deal with the pandemic.
Final Thoughts – Could the Philippines Become the Blockchain Capital of Asia?
You can see how the cryptocurrency trends surrounding Southeast Asia are paving the way for the rest of the world. Virtual currencies are considered a better alternative to paper money. They provide secure services, access to fintech solutions, safe record storage, and can help you earn cash. Likewise, crypto prevents financial crime.
There are still many challenges to consider because cryptocurrency is volatile. Likewise, the government worries about using crypto for illegal activities. Since there aren't many regulations in place and risky trading exchanges out there, it's wise to stay vigilant and be careful.
Regardless, cryptocurrency in the Philippines could become a huge part of the economy and society in the future. Likewise, many people are looking at the many companies utilizing it or branching out from it. It does seem that the Philippines will be the blockchain capital of Asia. While it might not have happened yet, it likely will!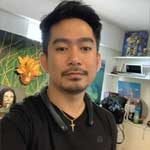 Josh Austria
Aside from being a businessman, Josh Austria has been working in PR and media industry for more more than a decade. From his years of experience as the Marketing and Advertising Head of Village Pipol Magazine, he has built strong relationships with creative people, brands, and organizations.