DO YOU WANT TO PLAY A GAME? Word on the streets is that there's a new game in town. You might've heard about "Axie" trending online and wondered what it was. Look no further! As someone whose partner is a purveyor and E-sports player of online games, I keep myself educated on these types of things! 
Axie Infinity is an NFT-based online game that lets its players earn real money while playing.
NFT stands for "non-fungible tokens." In Axie and other NFT-based games, players earn money through currency. Tokens are called Small Love Potion (SLP) or Axie Infinity Shards (AXS). 
1 SLP is equivalent to Php 13.41. For example, if you accumulate 150 SLP every two days, you get Php 2,049.00. That's not bad, considering that Axie is a Pokemon-like game. Many Filipinos and players worldwide invest in this game for this reason, because you can easily double your investment! Suppose you grind daily and remain consistent with establishing your Axie team and pet. In that case, your ROI returns double or even quadruple! 
I even heard of an Axie digital collectible being sold for a staggering Php 150k NFT. That's not even a whole team yet!  
Players exchange SLPs for real money because they are considered as a type of cryptocurrency, ethereum. After bitcoin, ethereum is actually the second biggest cryptocurrency right now! On average, a player can earn SLP 1,500 (US$435) a day. The initial fees were much lower, but its prices have increased over the years! 
Vietnamese developer Sky Mavis established the game in 2017, garnering a small community during its start-up. He structured the game using classic systems from 1980's Elite, Sims 4, and World of Warcraft. 
So, how do you play? If you're familiar with Guardian Hunter, Axie Infinity is a lot like that game!
However, you need to invest first in an Axie before playing. Axies are pets that you breed, train, and collect furry creatures.  They cost around Php 9557.19, and you need three Axies at the start of the game. It's an investment that many Filipinos seem willing to take! 
But I advise researching a lot on Axie Infinity first beforehand. Invest only what you can afford to lose!
If you want to learn more about Axie Infinity's beginner's guides and tips, click HERE! 
If these kinds of play-to-earn games continue to rise, the gaming community indeed has a bountiful future ahead! After all, in this increasingly digital-based world, more and more technology-innovated occupations will be made. 
Gone are the days of playing for fun! Now I can finally tell my Mom that all my game-binge sessions have a purpose (HAHA). We need to keep a close eye on the present trend of technology. Axie Infinity and all other NFT games will be our future. We need to keep up. Fortune favors the bold, the wise, and the courageous!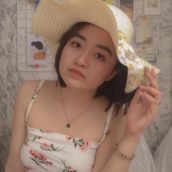 Llana Cabajar
An aspiring adventurist who aims to travel the world someday. Weird and poetic, a great friend for problematic rants and deep talks about life in general. Hit me up on my socials!