barenbliss Kiwi Tin Will Surely Give You Makeup Frenzy!
All About barenbliss Newest Kiwi Tin Tint Lip & Cheek
From cute floral-inspired base makeup to fruit-inspired lippies. There is no doubt that barenbliss has a lot of fun and interesting concepts. Launching their brand new Kiwi Tin Cheek & Lip tint, definitely sparked curiosity about what this cute product can offer. Judging by its appearance, it certainly stands out from the other barenbliss products for its playful packaging. But there is more to this Kiwi Tin than just your typical LipTint. Curious? Here is a rundown of things you need to know about the Kiwi Tin Tint:
Know Me: Kiwi Tin Tint Lip & Cheek Tint
The barenbliss Kiwi Tin Tint Lip & Cheek with the nickname 'Painting Tin' is inspired by carrying your favorite paint tin and drawing anytime and anywhere, so free and blissfully! That's also why the Kiwi Tint's tagline is to give everyone a daily dose of happiness. So cute right? The Kiwi Tint Comes with 4 fun shades that will suit any mood you are in!
Peachy Smoochy is a bright peach shade perfect for a joyful day in the sun. You'll surely brighten up anyone's day with this color!
Are you feeling Lucky? Pinky Lucky is a lovely pink shade. With a color this pretty it will no doubt attract positive energy!
Nothing says you're ready for a challenge like a deep red lip and Reddy Ready is the perfect shade for that!
Browny Chilly is true to its name. This chocolate color is perfect for cold chilly days!
Kiwi's Secret
This is the first limited edition product of barenbliss, so what's the catch?! Inspired by 'Blind Box' challenges we see all over social media – these Kiwi Tint's have some tricks under their sleeve! For every purchase, you will be able to pick your shade but will never know the color of the packaging you'll get! So fingers crossed that you'll get the color you want… if not… better luck next time!
Cute and Functional
As we know, barenbliss products do not only have beautiful packaging – it also does the job! The Kiwi Tin is dermatology tested; long-wear and lightweight with watery gel texture. This lip and cheek tint is proven to be long lasting but with its irresistible soft kiwi scent it will keep you applying more!
Look Good And Feel Good
The Kiwi Tin Tint is formulated by barenbliss skin lab (Korea) making sure to use the best ingredients for our skin. Infused with these Hero Ingredients that makes the Kiwi Tint a must have:
Jojoba Oil
Rich in vitamins A, B, E, and minerals such as calcium and magnesium that easily absorbed to the skin to leave our lips and cheeks soft and nourished
Olive Oil
To Soothes and moisturizes our skin with its excellent emollient properties
Protects the skin against UVB damage and diminishes fine lines and gives skin a radiant look from the inside out
Quali®-E
The miracle antioxidant "guardian" and "stumbling block" of skin aging;
UV filter to reduce UV damage to the skin, increase skin's resistance to the environment and reduce skin allergy rates;
Improves fine lines, moisturizes lips, improves elasticity and water content
Natural Skin Barrier Protection Oil
A major component of human skin, highly effective in moisturizing and keeping the skin soft and moisturized;
Excellent skin friendliness and permeability, can quickly blend with skin sebum film;
Natural skin protection barrier for a no-irritation and highly nourishing and moisturizing product
Kiwi Fruit Extract
Of course with its name "Kiwi Tin" it is infused with Kiwi Fruit Extract that is antioxidant and provides nutrients to the lips and skin that prevent dark spots to make the skin fairer and more delicate.
Get yours now at any e-markets: Shopee Mall, LazMall or TikTok Shop for only 399PHP! For more barenbliss content, feel free to visit our social media pages: Facebook and Instagram. You can also join the barenbliss Viber Group for more exclusive announcements and giveaways, click here: BNBae VIBER
See you there, BNBaes!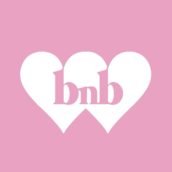 BNB Team
𝒃𝒂𝒓𝒆𝒏𝒃𝒍𝒊𝒔𝒔 (bnb) Beauty Lab was founded by the best scientist to create innovative products. Based on its scientific and pure formula, barenbliss combines natural and scientific ingredients, it removes all harmful ingredients and created the pure 𝑩+𝑵+𝑩 formula to create a new lifestyle that is suitable for all skin types, making this brand a makeup and skincare hybrid.