barenbliss Valentine's Day Gift Guide On A Budget!
It's the season of love! And most of our love language is 'gift giving' but that doesn't mean we should measure our love by the price of the gifts we give. barenbliss believes that you don't need to hurt your bank account to make your loved ones feel special this Valentine's. Not to mention we just finished the holiday season so we definitely need to manage our budget! That is why barenbliss listed down their Valentine's gift suggestions with products under 400 pesos!
Full Bloom Lip Matte Tint (₱399)
In true valentine's fashion, flowers are the first thing in mind to give as gifts. But unlike any flower this Lip Matte reached its Full Bloom! Your special someone will definitely think of you everytime they use this comfortable lip matte.
Butter Rush Lip Mask & Yogurt Vit+ Mask (₱278)
This duo doesn't only come as a good present, it's also a great date idea! Imagine just cuddling with your partner while watching a movie and of course all of that while taking care of your skin and lips!
Roll To Volume Mascara (₱399)
It's always a good idea to gift a new product from something they saw online. It adds excitement and it shows that you listen. The Roll To Volume Mascara is barenbliss' newest product that's already making waves on social media because of its volumizing, non clumpy and long lasting formula! You're special someone will surely live their influencer fantasy once they review this on social media!
See Also
Still looking for options? barenbliss has multiple products under 400 pesos! Also, barenbliss is currently having a Valentine's sale! Make sure to check it out and shop for your valentine now in any barenbliss e-markets: Shopee Mall, LazMall or TikTok Shop
For more barenbliss content, feel free to visit our social media pages: Facebook and Instagram. You can also join the barenbliss Viber Group for more exclusive announcements and giveaways, click here: BNBae VIBER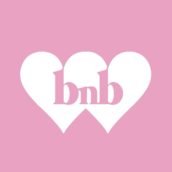 BNB Team
𝒃𝒂𝒓𝒆𝒏𝒃𝒍𝒊𝒔𝒔 (bnb) Beauty Lab was founded by the best scientist to create innovative products. Based on its scientific and pure formula, barenbliss combines natural and scientific ingredients, it removes all harmful ingredients and created the pure 𝑩+𝑵+𝑩 formula to create a new lifestyle that is suitable for all skin types, making this brand a makeup and skincare hybrid.