Anne Curtis pens uplifting post on World Mental Health Day
Anne Curtis wrote an encouraging Instagram post celebrating World Mental Health Day last Sunday, October 10.
The actress-host began her post by telling her followers how it is completely valid to not feel okay.
Moreover, she said October 10 should not be the only day to raise mental health awareness.
"It's a great way to raise awareness but it shouldn't just stop on this day. Every day, someone is having their own battle. it could even be our own selves that refuse to acknowledge it. So, it's always good to take a moment and pause to check on ourselves and know that it's okay to not be okay."
Furthermore, Anne encouraged how one should not feel ashamed when asking for help regarding mental health issues.
"Please, do not be ashamed to ask for help. I know that is easier said than done… but seeking support from those you trust and love will truly help you.. you don't have to go through this alone."
See Also
In the past, celebrities have opened up about having their own issues with their mental health.
The list includes Gab Valenciano, Maxene Magalona, Kylie Verzosa, and Jessy Mendiola, among others.
Thank you for your inspiring message, Anne! May people continue to raise mental health awareness.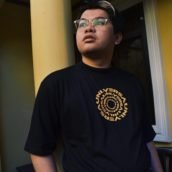 Kobe Adam Joshua Laurena
Kobe Adam Joshua Laurena is a writer who loves to tell stories from the perspectives of different people and everyday life. Apart from the pen, he loves to pick up the lipstick to transform into his frustrated drag persona: Anita Good Lovin'. He aspires to combine his love for writing and drag by creating a novel, short story, or screenplay about local drag queens in the future. He also has an obsession with sitcoms, women's pro-wrestling, and Funko Pops.