Timothée Chalamet shares first look of Willy Wonka for the chocolatier's prequel movie
On October 11, emerging actor Timothée Chalamet shared a photo of him playing the famous fictional chocolatier Willy Wonka for the upcoming film Wonka.
Timothée Chalamet's body of work
Timothée is famous for playing roles in Call Me By Your Name, Lady Bird, and Little Women. He also has upcoming movies, such as the adaptation of the best-selling novel Dune, and, of course, the prequel of the eccentric chocolatier Willy Wonka.
Teasing his iconic role
The actor shared the photo of him both on Twitter and Instagram. He captioned it with a quote from Gene Wilder's portrayal of Wonka in the 1971 film adaptation of Willy Wonka & the Chocolate Factory.
He wrote,
"The suspense is terrible,
I hope it will last …
🏭WONKA🍫"
The history of the character
The character of Willy Wonka was created by famed author Roald Dahl. The character debuted in the 1964 novel Charlie and the Chocolate Factory. The story revolves around a poor boy named Charlie Bucket who wins a golden ticket to tour the beautiful and enchanting yet dark chocolate factory run by Wonka.
The book has been adapted twice to the screen. Wilder played him in 1971 and Johnny Depp in 2005, directed by Tim Burton.
See Also
About the prequel
The plot details are being kept under wraps by Warner Bros. Nevertheless, the prequel will reportedly explore how Willy Wonka became an illustrious candymaker. The production is billed as a musical, with the team of Timothée confirming that the actor will be singing and dancing in the film.
Paul King will be directing the film of the younger version of Willy Wonka. He is best known for his work in being in charge of the Paddington series. David Heyman is producing.
Along with Timothée, the cast also includes Rowan Atkinson, Sally Hawkins, Olivia Colman, Keegan-Michael Key, and others. Wonka is set to bow in theaters on March 17, 2023.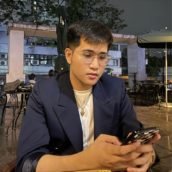 Raphael Garcia
Raphael is a person born between the generations of Millenial and Gen Z. He was produced by Cavite State University (Main Campus) with a bachelor's degree in Political Science. The lad has a fresh take on things, but can still stay true to his roots. He writes anything in Pop Culture as long as it suits his taste (if it doesn't, it's for work). He loves to wander around the cosmos and comes back with a story to publish.