We barely realize the significance of travel and tourism to the survival or growth of the economy. Just to give you an idea, the Philippines welcomed 8.26 million foreign tourists before the pandemic started in 2019. This generated an income of USD 11 billion for our country. Meanwhile, our domestic tourism produced a total of USD 36.6 billion. So you see, it's almost impossible to imagine how can we achieve full economic recovery without allowing travel. In light of this situation, officials from AirAsia are strongly suggesting to have a "green lane" for passengers who already got full vaccination.
AirAsia fully supports the 'Green Lane' for fully vaccinated passengers
AirAsia supports the proposal of the Department of Tourism in creating these special lanes to facilitate the entry of foreign travelers to the country. Moreover, the 'green lane' policy suggests reducing the number of quarantine days for foreign travelers from the mandatory 10 days. AirAsia Philippines spokesperson Steve Dailisan explains:
"AirAsia believes that the 'green lane' will encourage leisure travelers who have previously expressed concerns on varying requirements per destination."
The government can further reinforce the policy by implementing uniform travel requirements through a digital travel pass. If they executed the process effectively for domestic flights, then the country may slowly accept foreign travelers again. Other countries such as Spain, France, Nepal, and Thailand are already putting their own version of the green lane policy into action.
Issuing rewards to people who are fully vaccinated?
On the other hand, Air Asia is examining the possibility of giving incentives to individuals who already got the vaccination. This is not just to help boost the tourism industry but to also empower more citizens to sign up and get their vaccines.
Dailisan added that the company strongly believes that easing restrictions among fully vaccinated individuals is key to rebooting tourism. For that reason, there must be no room for complacency.
"Industry partners and all stakeholders must proactively monitor and observe established health and safety protocols."
AirAsia Philippines reported revenues of PHP 6.3 billion in 2020, down 77 percent from PHP 27.35 billion the past year. However, the airline remained confident it would be able to reclaim its losses through recovery initiatives. This includes the resumption of some of its international flights.
From the beginning of the pandemic, Air Asia has allegedly applied a strong approach to passenger safety from check-in to inflight. They also implemented a lot of digital and contactless solutions to guarantee a safe, affordable, and comfortable guest experience for tourists.
What do you think of AirAsia's Green Lane policy?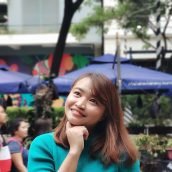 Queenie Lastra
Queenie Lasta got her bachelor's degree in Communications Research from UP Diliman. In her free time, she likes to read thriller novels, psychology books, and mangas. She believes in the importance of grit, hard work, and passion to become a great writer in the future.