Coins VR Avatar Studios helps Filipinos access the wonders of the metaverse
Photo from Coins.ph's Twitter account (@coinsph)
Coins, a renowned crypto exchange platform, just recently launched the country's first-ever VR Avatar Studio. It aims to help Filipinos tap the opportunities of the ever-developing metaverse.
On January 19, 2023, Coins general manager Eprom Galang said that it lets people turn their NFTs' Profile Picture (PFPs) into avatars to create unique online content. In addition, Eprom noted that the Philippines is a global leader in NFT and metaverse adoption. They claim that Avatar Studios will help young Filipinos gain more new opportunities.
Coins VR Avatar Studios
Here's a glimpse of what happened last Friday during our StepVR event 🐵

Take a sneak peek at our upcoming VR Avatar Studio in the Philippines to grow VR avatar influencers.

Ps. These are only Part 1, watch out for Part 2 soon! 😉

Read the event recap: https://t.co/egFm5NarEy pic.twitter.com/EMK1Cw3KzN

— Coins.ph (@coinsph) January 20, 2023
Coins act as an online service that lets people buy, sell, and store cryptocurrencies. It is a digital form of money that uses a decentralized computer network called the blockchain.
In spite of the crypto bear market, the technology continues to impact various industries. Subsequently, the decentralized network provides other services, such as NFT, or non-fungible token, art. It records ownership of digital and physical objects via blockchain. 
Nonetheless, the company looks forward to the future for new opportunities. In due course, it decided to capitalize on the growing virtual reality trend. 
To give context, virtual reality is a computer-generated world in which people can visit and perform various activities. These include playing games or meeting officemates. 
Nowadays, people experience VR by wearing special headsets that let them feel as if they were inside these digital worlds. You can merge VR and blockchain tech with Coins. They created a solution by launching the Philippines' first-ever VR Avatar Studio. 
It lets people turn their NFTs into digital avatars that represent them in virtual reality. In short, people would walk around in VR and act as if they were these characters.
The company launched a demo by letting guests dance as Bored Ape Yacht Club NFTs. They wore motion capture suits that enabled their characters to mimic their movements.
The Coins VR Avatar Studio showed a few TikTok clips of people recording dances as their favorite Bored Apes. 
Based on a report from tech firm Ciena, 89% of Filipino business professionals want to use VR. They will use it to meet coworkers over video conferencing tools like Zoom. In addition, 69% of Filipino respondents see the more widespread use of VR-based tools for business in the next three years.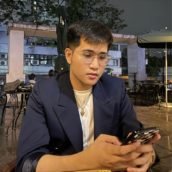 Raphael Garcia
Raphael is a person born between the generations of Millenial and Gen Z. He was produced by Cavite State University (Main Campus) with a bachelor's degree in Political Science. The lad has a fresh take on things, but can still stay true to his roots. He writes anything in Pop Culture as long as it suits his taste (if it doesn't, it's for work). He loves to wander around the cosmos and comes back with a story to publish.