Cars have always fascinated me with how sexy and chic they are as they pave their way through the crowded streets and pass through the busy highways. The cool yet also very glamorous idea of having to drive an automobile feels highly satisfactory.
However, as we live in a third-world country with an oil price hike and heavy traffic, it might seem impractical to own these four-wheelers. You'd rather endure long lines on the train and the congested space that come with it, instead of pouring all our hard-earned money on repairs and the insane price of either gasoline or diesel fuel.
According to manilastandard.net, oil prices will likely go up by as much as P6.50 per liter effective Tuesday amid the continuing volatility in world prices driven by the Ukraine-Russia crisis. Meanwhile, CNN Philippines reports that as of May 31, per-liter prices have gone up by ₱23.85 for gasoline, ₱30.30 for diesel, and ₱27.65 for kerosene since the start of 2022.
This mindboggling news continues to stress the hell out of Filipinos who own cars that are notorious for not being oil-efficient. Even before the pandemic has stricken our lives, we Filipinos have always been so concerned about how to spend with thrift.
Lucky for you, I have listed five automobiles that you can definitely consider your wallet's best friend. Well, you know, since all of these are oil-efficient. That is not to say that these cars are not pricey, just the idea that they don't consume that much fuel.
Disclaimer: I won't be talking about electric cars or those that don't need diesel or gasoline fuel at all. They deserve a separate list, so stay tuned for that.
Anyway, let's start!
Peugeot 3008
French brand Peugeot has given us the 3008 compact crossovers. Yep, we'll be starting this list with a rather more expensive one. Nonetheless, of course, we're talking about something that is fuel efficient.
People like to call this the King of the Jungle. The interior styling of this sexy-looking automobile is top-notch. A 2.0-liter turbodiesel mill goes under its hood and is good for 150 hp and 370 Nm of torque. Tests from various sources have shown how thrifty this bad boy can be.
Suzuki S-Presso
Calling all the cute-loving drivers out there! This tiny—or as I would rather say—compact car may just be for you.
Not only is the Suzuki S-Presso fuel efficient but it also comes at an impressive price point. Yes, this falls as one of the cars in this list that actually might just befriend your wallet and savings.
According to the test done by AutoDeal, the S-Presso managed a city-slicking figure of 11km/L and a highway figure of 25km/L flat which surely counts as an impressive performance.
Honda CR-V
What's amazing about this generation of CR-V is that great fuel consumption can be guaranteed. This is regardless if you're opting to go for either a diesel or a gasoline variant. Tests show that the CR-V returned 7.5 km/L in heavy traffic and 19.7 km/L on the highway.
Suzuki Swift
This guy right here might probably be one of those I consider really cute. I often pass by Suzuki Swifts from here and there and I always admire its structure and style. It is just the right size and looks very chic.
This automobile definitely earned its name with its lightweight and compact engine. It sports a direct action intake that results in a high compression ratio and reduced friction. All of these contribute to lower fuel consumption.
Toyota Wigo
Last but not the least, we have in all likelihood, the most common car on this list. Car enthusiasts, rather practical ones, usually call this the Ultimate City Car.
One of its lesser-known yet very interesting features is its low fuel consumption. This Toyota hatchback totally helps save money on gas with its ability to travel farther per liter. Its fuel economy rating is 22 km/L.
Other things to consider for smarter spending
If you're worried about having to budget to purchase your new automobile, I might just have the thing.
You can calculate your payments using a Car Payment Calculator which can help you look at the down payment, rebate, interest rate, and loan terms of your autos. It can also be applied to used cars, trade-ins, no trade-ins, etc.
In addition, since we want to be smart with our money by opting for more fuel cars, you can also look at their calculator for how much you spend on your gas.
There you have it. Our list is complete and we're looking at the five cars which might just save you from spending more money. Of course, I hope the car payment calculators I have provided also helped.
Always remember, in a country like the Philippines, being thrifty and frugal is the best way to go.
PS Investor confidence continues to drop after the 2022 presidential elections.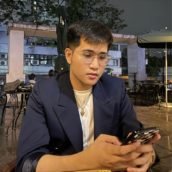 Rapha Garcia
Rapha is a person born between the generations of Millenial and Gen Z. He was produced by Cavite State University (Main Campus) with a bachelor's degree in Political Science. The lad has a fresh take on things, but can still stay true to his roots. He writes anything in Pop Culture as long as it suits his taste (if it doesn't, it's for work). He loves to wander around the cosmos and comes back with a story to publish.