WEAR TOMS, WEAR GOOD: The Newest Store Opening of Toms Philippines Kicks-off Environmental Advocacies for 2023
The newest store of TOMS Philippines recently launched in Glorietta 3 unveiling their environmental advocacies for the year 2023—remaining to be at the feet of the people who make an impact on the ground.
"A simple canvas slip-on shoe started it all. TOMS shoes are made for moving forward and it is more than just a fashion statement. As we open another store, we feel more committed and energized to help communities that directly affect bigger causes. Today is a celebration of the community's accomplishments and active passion to spark change. Toms is taking a stand for a cleaner and greener future. That's where we want to focus this coming year," says Mr. Carlo Pulinni, the owner of Toms Philippines. He is also the Chief Operating Officer of Trimark Group Holdings.
1/3 of Profits to Grassroots Good
Since TOMS was established in 2006 with a big hit in the Original Alpargata line, the globally-renowned brand vowed to invest one-third of its profits to grassroots good—people and communities taking direct action to particular issues that ripples groundbreaking effects to the world.
As TOMS conquered the stylish yet practical fashion scene in the Philippines in 2018, the company also started programs supporting local groups, sustainability efforts and various advocacies locally. This coming year, the company is set off to launch activities on conservation of marine biodiversity and terrestrial wildlife, coastal clean-up, recycling drives and reforestation initiatives.
Moreover, the launch of this new store, by far the 15th nationwide, proved that these efforts are far from finished—TOMS continues to lead a generation that keeps us on our toes.
The Launch of Toms Glorietta 3
KC Montero hosted the event in Glorietta 3 in Makati City. It was graced by the presence of celebrities and personalities who continuously believe in the vision of Toms: Wynwyn Marquez, Joj & Jai Agpangan, Mark Herras, Cesca Litton, Brent Javier, Gie Cayetano, Andrei King, and many more!
The products have evolved from the Original Classic Alpargata line to sneakers, sandals, shirts and other TOMS products for a laidback, casual, expressive and sustainable lifestyle. Farah Models surely had the crowd raving with a fashion show rocking the latest designs of the iconic line!
The event went on with performances by acoustic artist, Tricia Meraki, and a pop-pumped set by DJ Sigrid. Food and drinks flowed as celebrities and friends grabbed the chance to choose their favorite pair of shoes. They also sign-up for their chosen environmental advocacies and get their creative juices running in a tote-painting activity.
Rallying, Outspoken and Optimistic
TOMS is not just about selling shoes—it strives and amplifies greater efforts for our community and the world supporting direct efforts that count for positive change. Nevertheless, the products themselves are sustainable, durable and classic in its own style—truly unwavering to constantly make a stand.
Finally, get your Christmas lists ready and equip yourself with the timeless footwear of TOMS! Don't miss out on the merriest deals and more exciting offers on their website and stores near you! Follow them on Facebook, Instagram, Shopee and Lazada for exclusive discounts!
Want to make kids in orphanages and children's hospitals happier this holiday season? Be sure to join TOMS Christmas Toy Drive and check-out the donation boxes stationed in all branches around Metro Manila!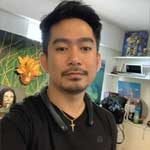 Josh Austria
Aside from being a businessman, Josh Austria has been working in PR and media industry for more more than a decade. From his years of experience as the Marketing and Advertising Head of Village Pipol Magazine, he has built strong relationships with creative people, brands, and organizations.