Collagen makes up about 80% of the skin and is a crucial element for building proteins. But by the time one turns 25, the skin begins to lose this key element. As the skin loses more collagen over time, it becomes harder for the skin to stay smooth and plump.
For decades, global beauty brand Avon has innovated with technology that set the benchmark for skincare. This year, the company's latest innovation is the breakthrough skin-care product Anew Renewal Serum. It promises healthier and future-proof skin in just 7 days. 
The Anew Renewal Serum harnesses the power of Protinol™️, a world-exclusive formula. It works way quicker, gentler, and more effective than retinol, the previous benchmark in the category. 
Protinol™️is designed to strengthen the skin's foundation with a unique double collagen boost. It restores two types of collagen—collagen 1 and collagen 3, also known as baby collagen. This allows these small building blocks to bind together more efficiently.
Working together with niacinamide, the Protinol™️ in the Anew Renewal Serum helps restore baby skin in just 7 days. This is along with 7 powerful benefits—fine lines reduced, firmer and smoother-looking exterior, more radiant glow, minimized pores, and stronger-feeling and more resilient skin.
A clinical efficacy test conducted among women aged 40 to 65 years old reveal 100% proven results. It shows an improvement in at least one of these benefits after using Anew Renewal Serum.
What you do now affects your future—make preventative measures with Anew Renewal Serum as early as now before lines become visible, helping you future-proof your skin.
Still don't believe it? We dare you to put it to the test! Register at bit.ly/FutureproofARS to get a free sample and start your journey to become the next face of Avon Anew. To shop, contact your Avon rep or visit www.avonshop.ph and experience the best in just 7 days.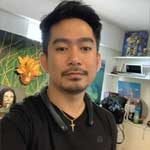 Josh Austria
Aside from being a businessman, Josh Austria has been working in PR and media industry for more more than a decade. From his years of experience as the Marketing and Advertising Head of Village Pipol Magazine, he has built strong relationships with creative people, brands, and organizations.